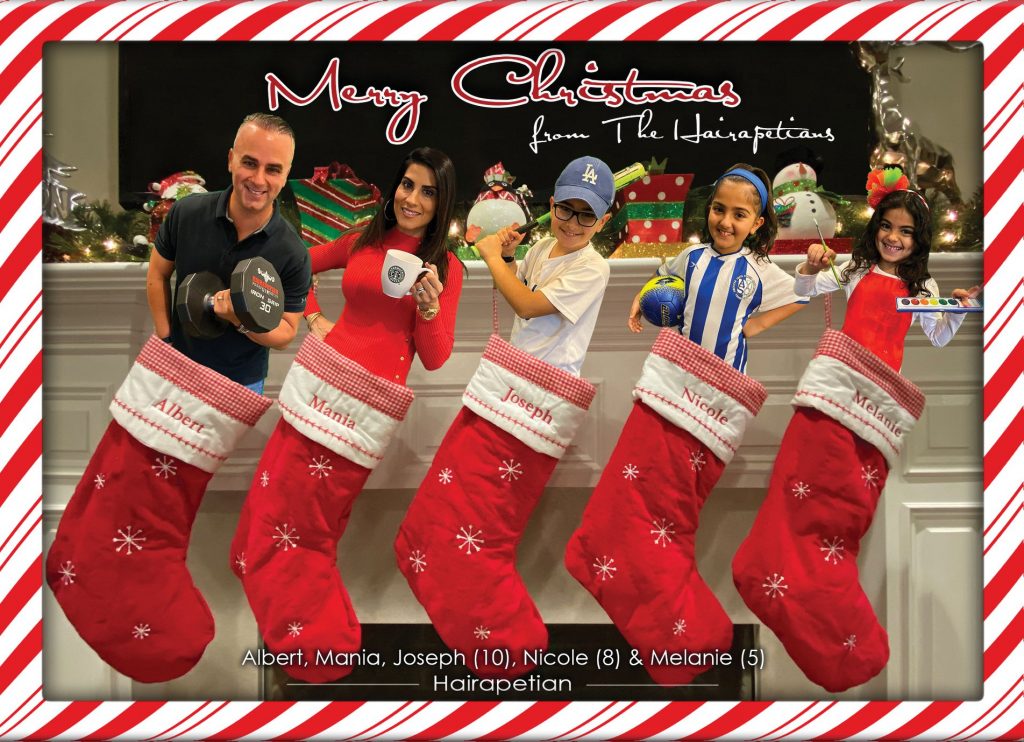 The Hairapetian Family wishes everyon a Merry, Blessed and Exciting Christmas along with teh Happiest New Year possible. Cheers from our family to yours!
Albert, Mania, Joseph, Nicole & Melanie
Hairapetian Update….
Over the years, I never imagined how thrilling and amazing fatherhood would be – a blessing like no other! Mania and I have been fortunate to have the three most amazing kids, Joseph (10), Nicole (8) and Melanie (5). These kids always test our patience, but they also make our lives a journey we'll always cherish.
Joseph – He absolutely loves baseball! He also loves to watch soccer (hates playing it though – go figure). He acts more mature than his own father and loves to tell us random facts throughout the week. He can calculate percentages faster than a calculator and has all his clocks set in "military" time.
Nicole – She loves dancing. She can't stand still without showing us some of her moves. She also loves soccer, basketball and dance. She's the calmest one in our family but also knows how to tactfully get what she wants. She's definitely "business-minded" and takes care of her siblings like a hawk.
Melanie – She's a natural Picasso. She loves art and soccer. She's maintained her "spunk" and knows how to make everyone crack up the moment they see her. She can tackle and take down a bear with ease and has a love for avocados like no other.
Mania – She holds up our fort with ease yet still manages her daily morning workouts (religiously). Without coffee she'll collapse! The thought of owning a Starbucks franchise is probably on top of her bucket list. She knows how to keep us all balanced whether it's with work, birthdays, social events and even our diets. We'll be celebrating our 13th wedding anniversary in 2020 just after she turns a decade older! Can't imagine my life without her. Love you sweetheart!
Thank you again for your trust, loyalty, and of course, friendship!
Albert