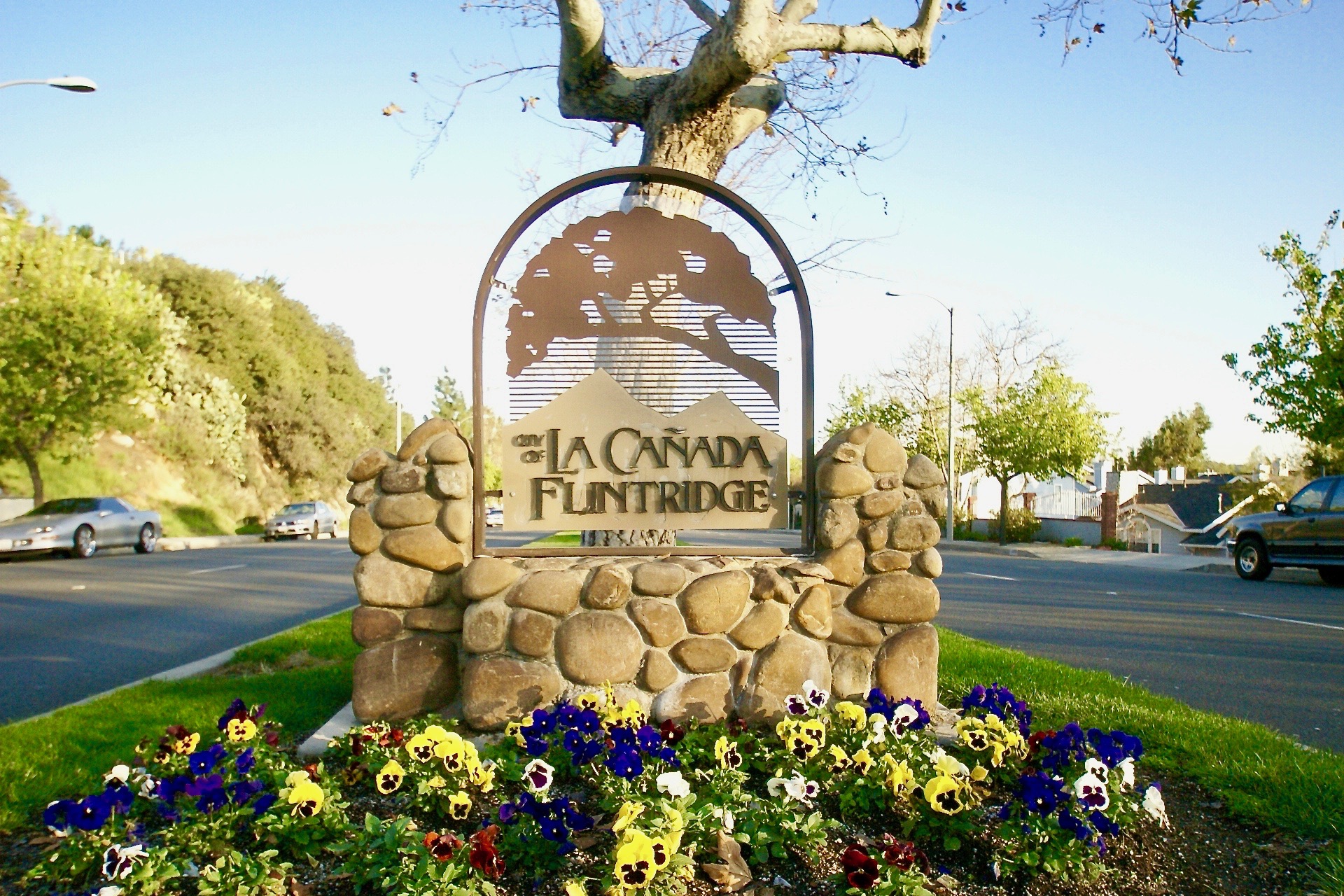 Known as the "glen between the hills," the small city of La Cañada rests between the Angeles National Forest and the San Rafael Hills. The city was officially incorporated just over 40 years ago in 1976 and boasts a modest population of just over 20,000 residents. La Cañada borders Glendale to the south, Pasadena to the east, La Crescenta to the west, and the Angeles National Forest to the north. Just 15 minutes from downtown Los Angeles, La Cañada is a homey town with ever-growing economic opportunities, elite education standards, the best contracted services for city-wide safety, the new Town Center for shopping and dining, a variety of hiking trails, and gorgeous homes in peaceful residential areas.
La Cañada Unified School District prides itself on being one of the top-performing school districts in the state of California. La Cañada High School and La Cañada Elementary School have both been named National Blue Ribbon Schools. In addition to the great public school system, La Cañada is home to prestigious private schools: St. Francis High School, Flintridge Sacred Hearts Academy, and Flintridge Preparatory School. La Cañada truly emphasizes the importance of pristine education for everyone. The La Cañada Town Center was opened in 2008 and is anchored by Taylor's Steakhouse, HomeGoods, Sakura Japanese Steakhouse, and other retail stores and restaurants. The Town Center is also expecting Target to join the community within the next year. All dining and shopping needs are located within close proximity. La Cañada is also famously known to be the home of NASA's Jet Propulsion Laboratory. Employing over 6,000 individuals, JPL is the top employer in La Cañada and is constantly searching for fresh and eager innovators to join their team.
La Cañada is known for its quiet residential neighborhoods with nothing but beautiful homes. The neighborhoods stretch from the very bottom of the hills all the way up to 2400 ft in elevation. Near the lower point of elevation is one of La Cañada's most beautiful points of interest: Descanso Gardens. The 150-acres of botanical gardens boasts some of the most stunning and expansive collections of flowers in the world. The picturesque Japanese Garden is a favorite of many visitors.

Sorry we are experiencing system issues. Please try again.