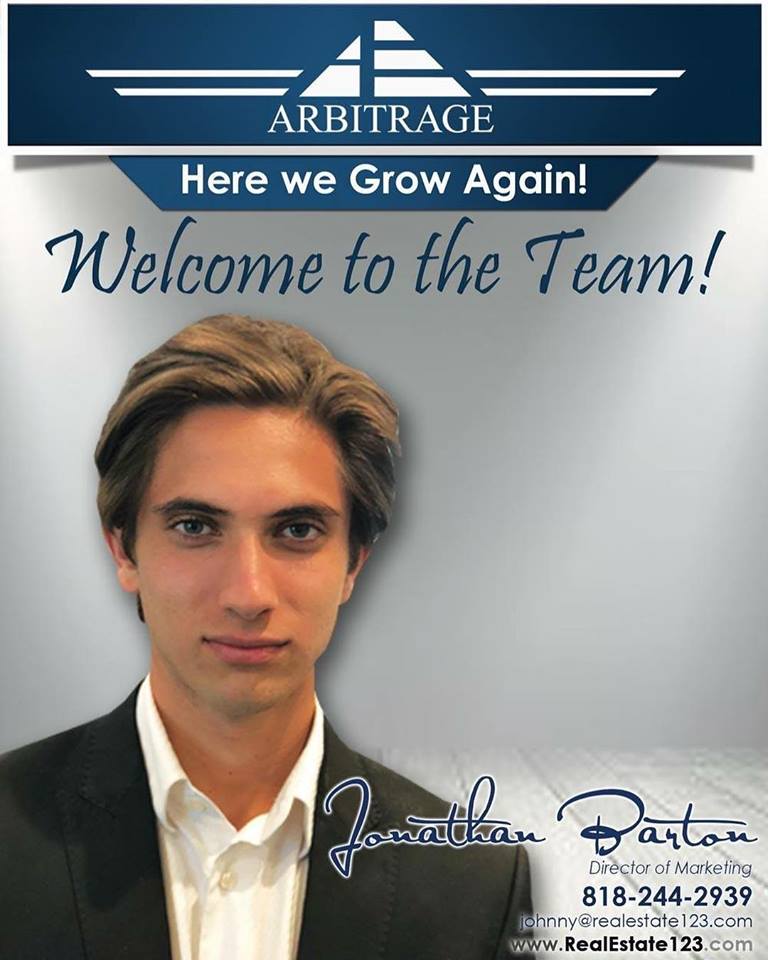 Here we GROW again…. I'm pleased to announce the latest addition to "The Team." Jonathan (aka Johnny) brings incredible talent, perseverance, ideas and an attitude that'll entertain you the moment you meet him.
He has joined Arbitrage as our "Director of Marketing" while enhancing the client experience whether buying, selling or investing in real estate with Arbitrage Real Estate Group.
Welcome to the family Johnny!