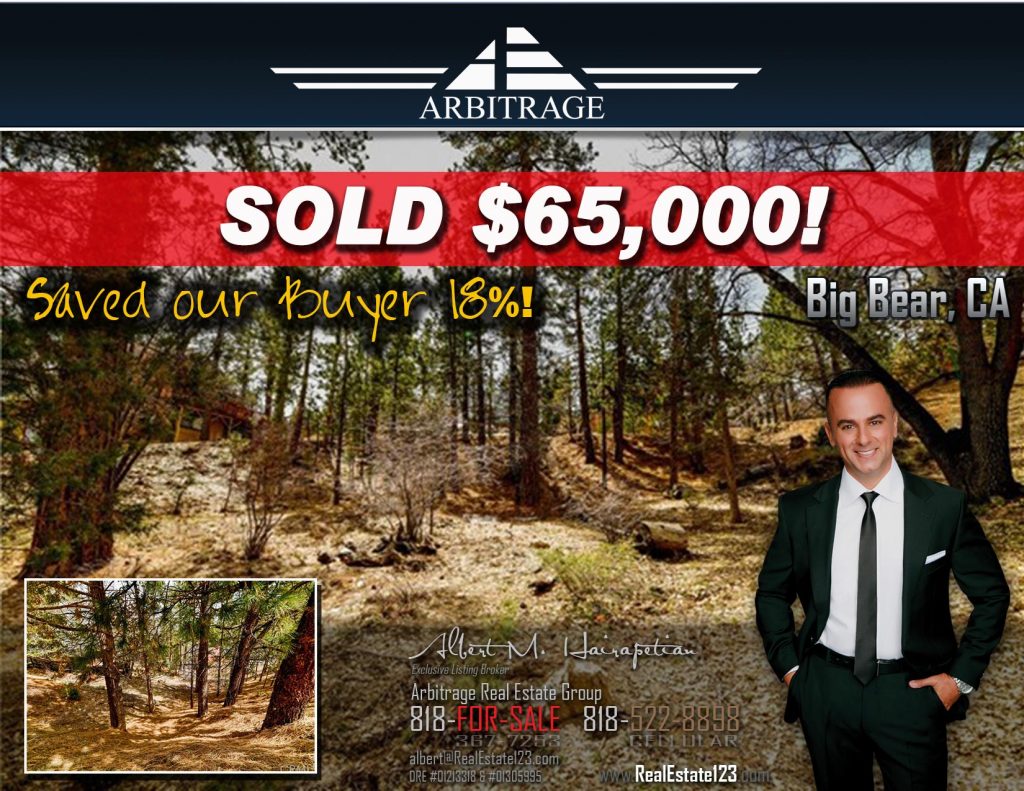 Over the years, Arbitrage has sold a lot of higher end homes. Some think we only specialize in luxury homes because of our average price point. In reality, we help anyone in any price point. Recently, we had the smallest transaction we've ever experienced in our office in over 23 years!
A buyer of ours was interested in purchasing a property in Big Bear. They wanted someone who was aggressive, ambitious, and of course knew how to negotiate. We were able to track the right property, negotiated 18% off the list price, and sold him this lot for a whopping $65,000!
Yup… there you have it….$65,000! We even made several trips up to Big Bear to help them track this piece of parcel. They're excited, we're excited and most importantly, we're humbled to have had this experience because at the end of the day, it's another successfully closed deal (18% off the listed price) and we celebrated it just like we've done on a multi-million dollar purchase!  The size of the deal did not matter to us at all.
This goes down as the RECORD for the lowest priced property ever sold through Arbitrage and we look forward to setting another record in the future.
We also congratulate our buyer on their deal (and yes, this DEFINITELY was a "DEAL") and we look forward to their future development plans.
Thinking of BUYING with a team that doesn't consider the size of the transaction?  Give us a call TODAY — 818-FOR-SALE!
CLICK HERE TO START YOUR SEARCH!