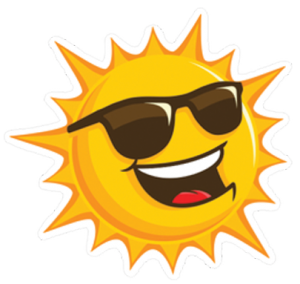 Win Big with Arbitrage's Search, Count & Win!
Over the years, Arbitrage has been proud to host our periodic Scavenger Hunts where participants (of all ages), can search, count and win $100!  We've been doing for over 23 years and have had a lot of fun celebrating and awarding those that have actually won prizes.  It's been a running tradition here at Arbitrage and we'll be continuing these for many many more years.  Simply count all the missing items in our newsletters, submit the form below and you'll be entered in our system for a chance to win the prize.

We've had plenty of winners and have had a lot of fun hosting these hunts and prizes.  Who knows, you may just be our next winner!  In our current newsletter, we have hidden suns on 4 pages.  Search, count and possibly win our next $100 prize.  To download a recent copy of our newsletter, click HERE.
Only 1 entry per household
There will be a lottery for all ties

Here are a few (from many) winners we've had