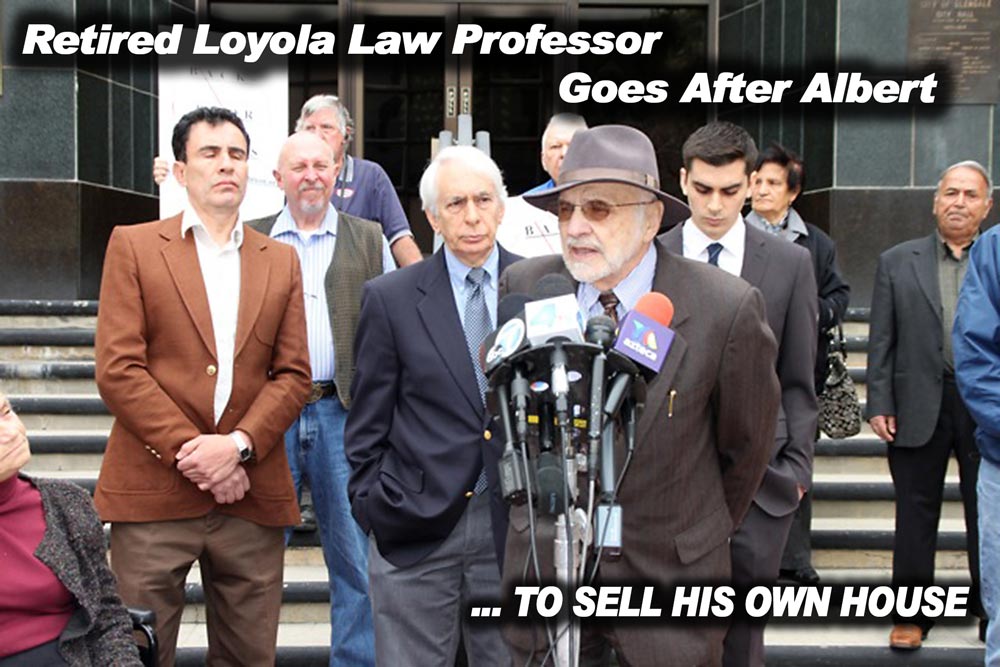 LOYOLA LAW PROFESSOR PICKS ALBERT OVER THOUSANDS OF REALTORS
When I first met Harry Zavos (a retired Loyola law school professor and board member of the Glendale Coalition for Better Government), I was amazed on how sharp and methodical he was — especially at his age.
This gentleman had spent years fighting the city over illegal energy rate increases and in February, he ultimately helped win a settlement in favor of the people for $57 million dollars! You could read the LA Times Article HERE.
Harry was all about getting the job done. He knew the right person can make all the difference. When he decided to work with me, I was not only flattered, I was actually kind of nervous since I really wanted to impress this guy, along with his entire family.
He had a nice Spanish home on Mountain (a busy street); however, this home didn't quite have a backyard — a challenge I was faced with. Also, the home was in need of upgrades and he wanted to get it sold for $850,000 in its AS IS condition. Not a penny less.
A few days later (4 to be exact), Harry accepted an offer just over the list price and began planning his move. Two days later, the buyers decided to CANCEL ESCROW! Harry was ticked off, confused and angry about the whole situation. He thought about cancelling altogether especially since most people think "your first buyer is your best buyer". We simply told Harry to sit tight and put 100% faith in us and our system. HE LISTENED!
THE FINAL RESULT: We continued with our Home Selling System and generated 2 more offers. On the 10th day, Harry was presented with an offer of $875,000 which was substantially higher than the first offer that fell apart. He immediately accepted and proceeded with whatever I recommended. We had an absolutely smooth escrow and the property sold without a single hiccup. Best of all, the buyers lender was even ready to fund their loan even prior to Harry's move out.
Harry was excited to have an unanticipated $25,000 wired into his bank account on closing day. We were also excited to see such results for a man that put his entire faith in us.
Thanks again for helping us with another Record Sale. Also, thank you Harry for putting 100% of your trust in me and my team!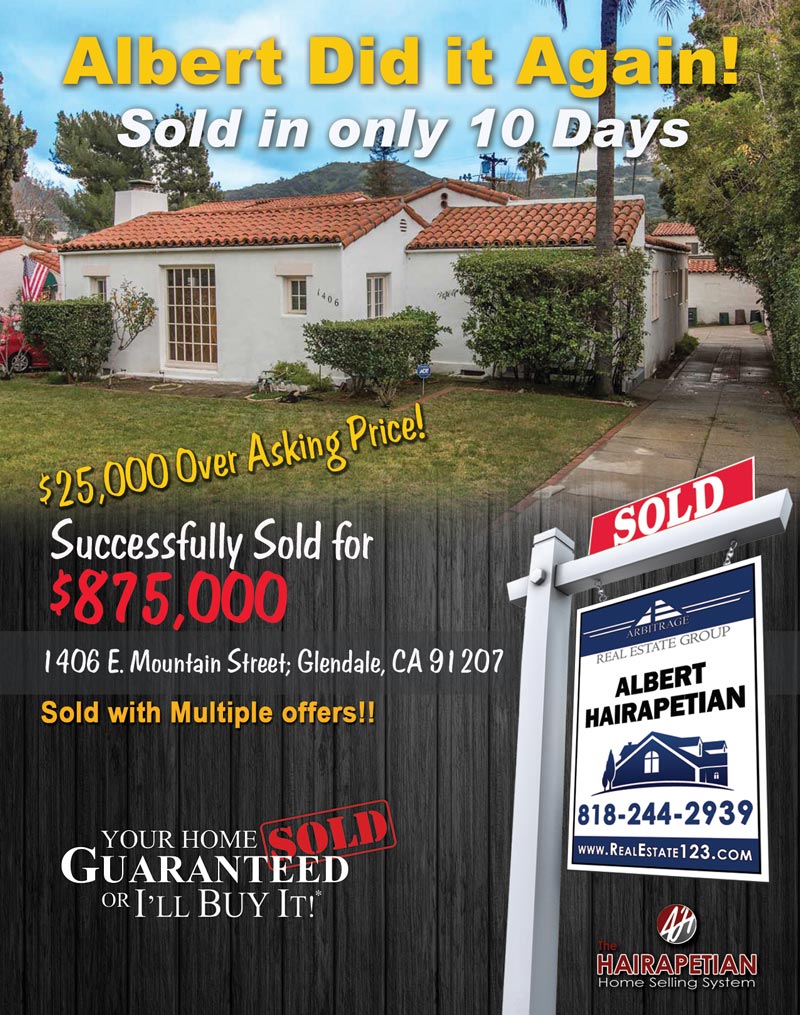 SELLERS:
Want to see how our Home Evaluation System compares to Zillow? CLICK HERE
BUYERS:
Sick and tired of chasing MLS listings that are overpriced or oversold? CLICK HERE