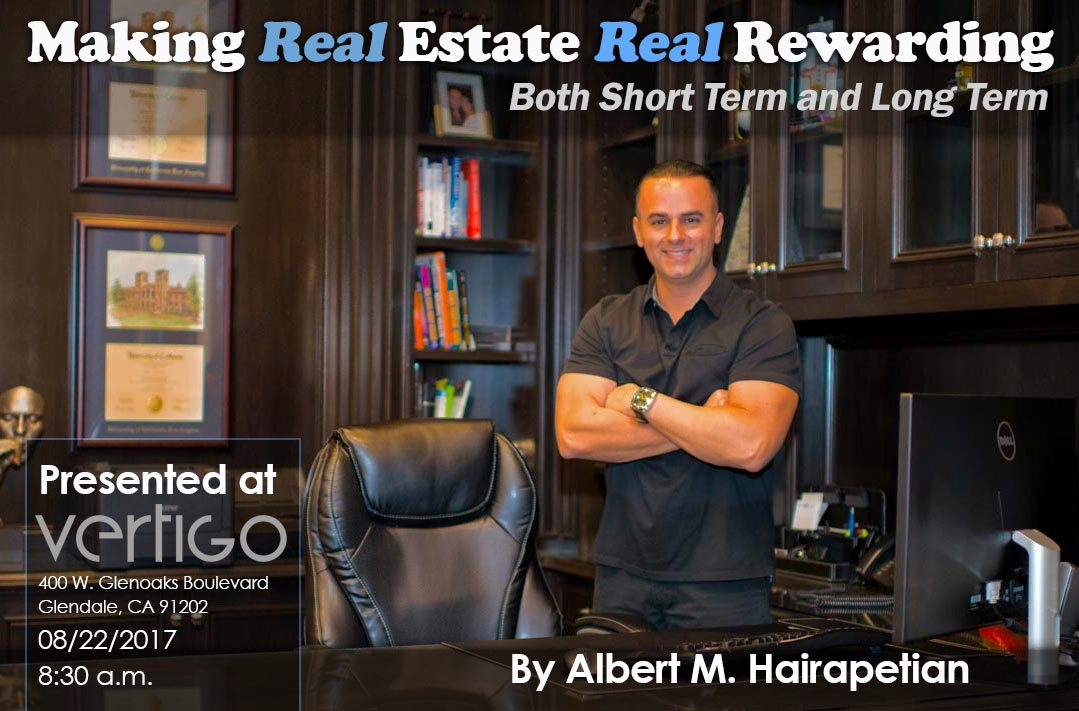 I'm excited to be invited by the Glendale Association of Realtors to speak tomorrow morning at the Vertigo Club about real estate.
I'll be sharing some personal examples and experiences on how real estate has not only been exciting on the brokerage level, but also how rewarding it has been on the personal level as well — both short and long term.
I purchased my first property in 1998 and have not stopped since then while experiencing an exciting adventure for nearly 2 decades now. It's never too late to be investing and I'll be sharing some of the tools and resources which have helped make this journey rewarding, safe, and best of all, fun — no matter what market we're in! I'll be sharing the "Buy and Holds" along with the "Flip and Repeat" practices that have worked for me whether investing in SFRs, multi-units or even commercial.
Sorry, this is a REALTOR ONLY event and I'll be zipping through some advanced and technical content fairly rapidly because of timing constraints. I promise to deliver some awesome information with you while looking forward to catching up with each of you tomorrow morning. I'll be more than happy to answer any questions afterwards as well.
If you're NOT a Realtor, and would like to establish your own real estate portfolio, I'd be delighted to share some of these insights with you as well — it'll just have to be at my office.
See you soon!
Albert