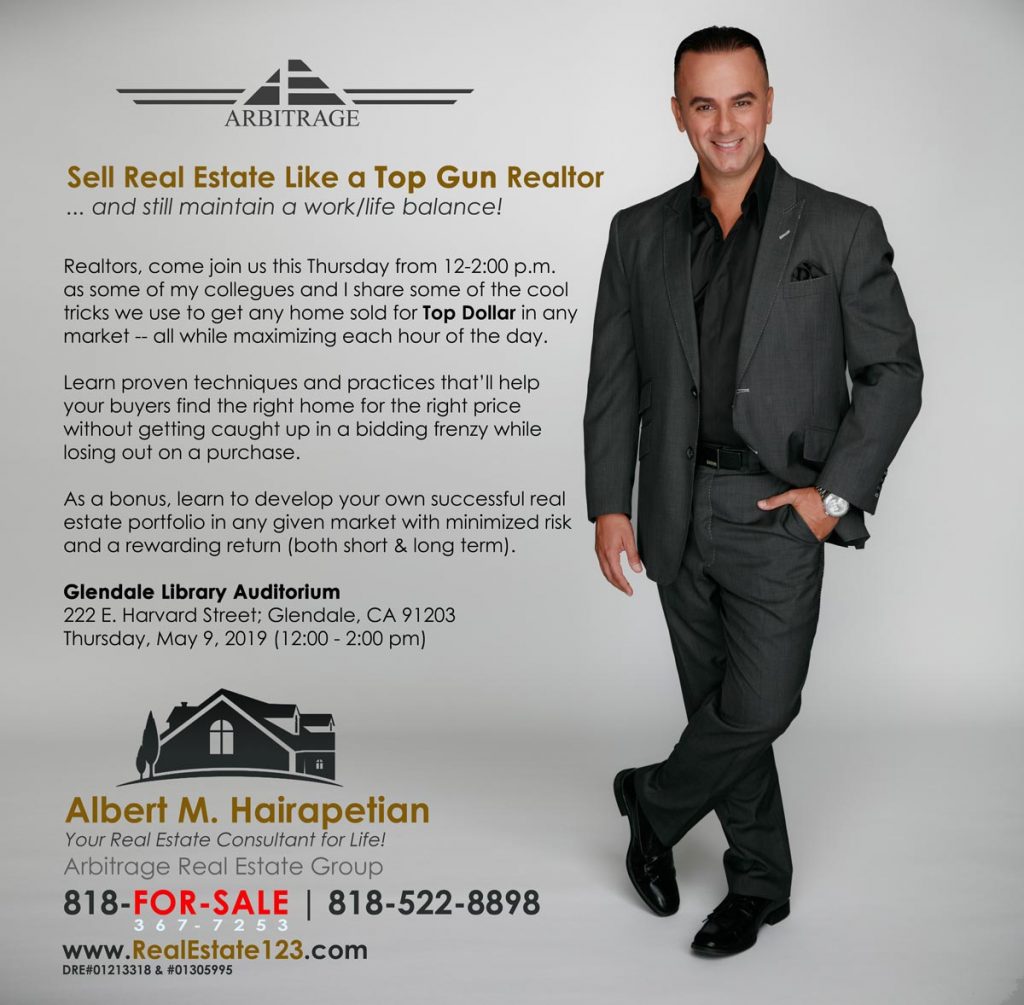 Realtors – Come visit Albert Hairapetian this Thursday as he shares some of the great insights he has developed for not only getting homes sold for TOP DOLLAR, but also to help your buyers find the right home (even when there's competition). 
Albert has networked with many Realtors across the county and has relentlessly tested many systems that work and many systems not wasting your time and attention on.  Why reinvent the wheel when he can share this with you and help you take your real estate business to the next level.
Albert has been a licensed real estate broker since 1996 and has sold many homes during his career.  Since that time, he has also acquired and invested in multiple properties while developing his own real estate portfolio.  He has had great success not only for himself but for those that have trusted his method of investing — despite any type of market condition. 
Albert will be sharing these and much more this Thursday from 12:00 – 2:00 p.m. with some of his most respected colleagues locally.  Don't miss this event!
Glendale Library Auditorium
222 E. Harvard Street; Glendale, CA 91203
Thursday, May 9, 2019 (12:00 – 2:00 PM)