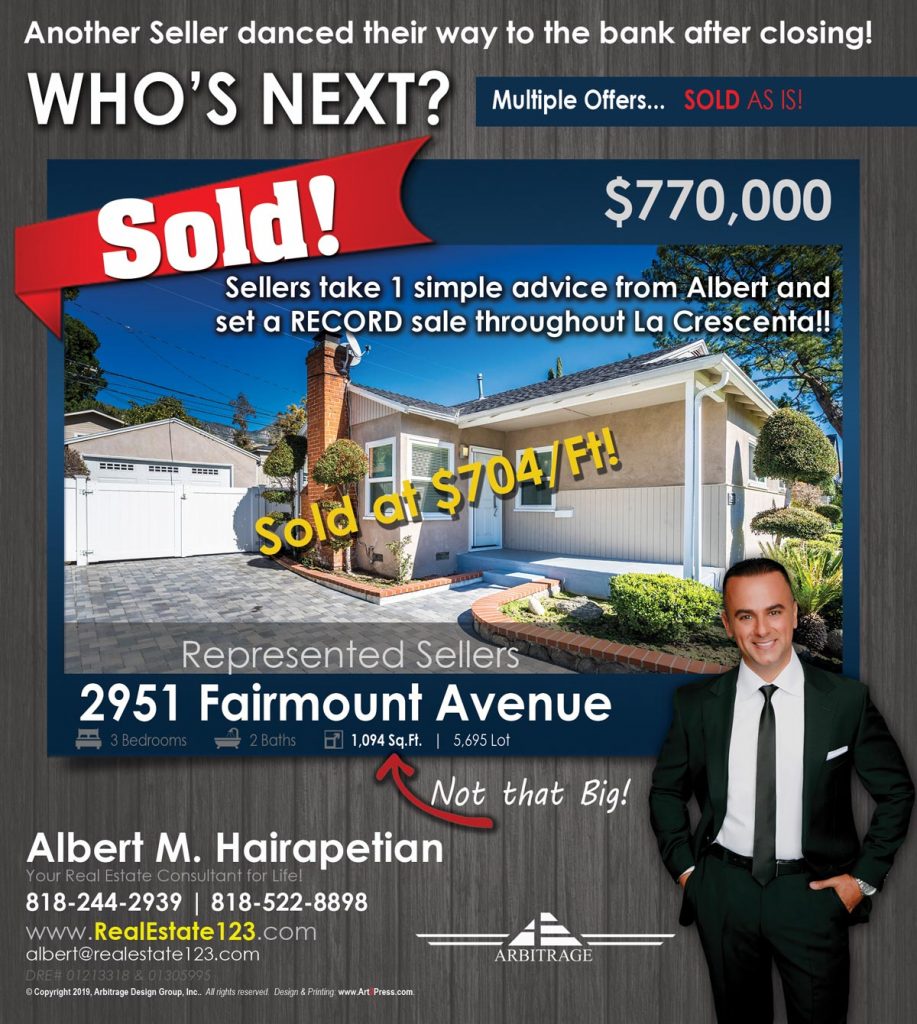 I distinctly remember when David called me asking me to help him with the sale of 2951 Fairmount Avenue in La Crescenta.   This home was located in an area surrounded by apartment buildings, a busy intersection and a neighbor who's house looked like it needed a lot of work (go ahead.. see the condition of the neighbor's home HERE).
David wanted to get top Dollar for this home, but knew that we had to roll up our sleeves in order to make this happen. In reality, we needed to do more than just roll up our sleeves. He had already moved out of this home and it was pretty much vacant with the exception of some personal belongings. Basically, the inside of this home looked very boring when we took on the listing. The kitchen was also outdated and the floors were in bad shape.
Rather than upgrading the kitchen or redoing the entire floors, I convinced David to allow me to stage it with the exact style I has in mind. He listened. After a short 2 weeks of getting things prepped and ready along with allowing my marketing team to take over, the rest was history!
THE RESULT: David had a total of 3 offers for this 1,094 square foot home (a size considered relatively small for a 3 bedroom home). We emphasized the quality of the school district (Crescenta Valley) along with some of the features this home had to offer. We successfully closed recently, and David ended up cashing out a lot more money than what he purchased this home for during the peak of the 2006 real estate market (just before the crash).
Here's the best part…. 2951 Fairmount became a RECORD sale in La Crescenta for it's size and also area.   A lot of neighbors have already reached out to me asking how we pulled it off…   Well, can't share all the secrets!  ; )
I'll fill you in on how I convinced the appraiser to work his magic later. But for now, I'll just share some of the simple stuff we did.
You can see where David's property falls on this list. Pay close attention to how small his property is relative to the larger ones, but most importantly, check out the $/ft we nailed down for him….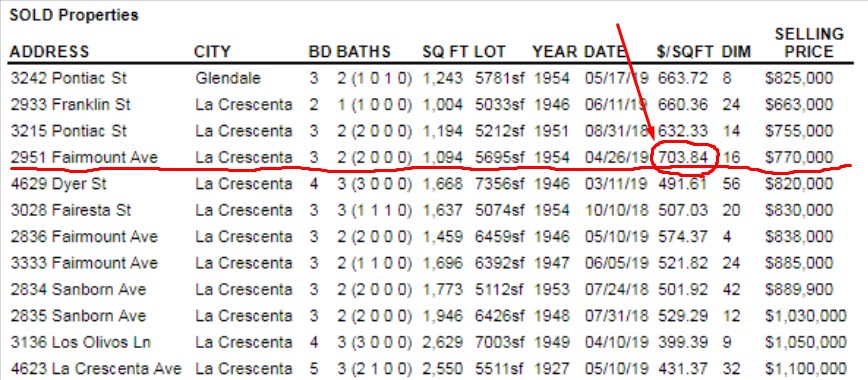 I thank David for trusting me with the sale of Fairmount and wish him and his family the best of luck in the future!
There's more coming….

Here's the video we used to showcase David's home and give it the presentation it deserves. Pay close attention to the condition of the kitchen and the floors! ; )