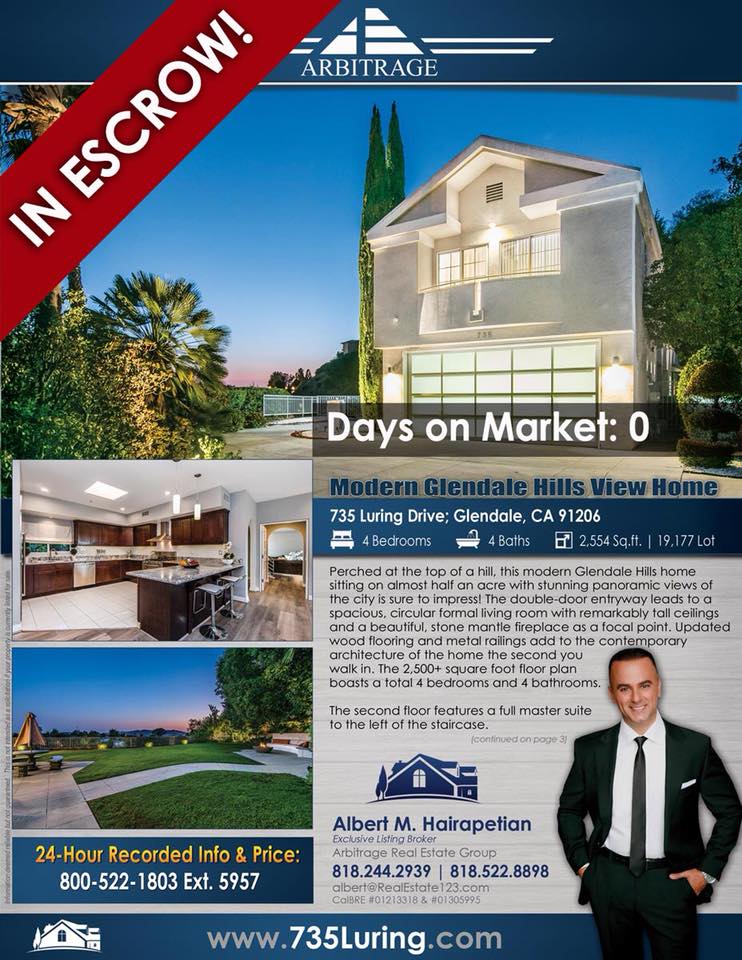 We are officially "IN ESCROW" on 735 Luring Drive!
Here's another example of a property I said would not last long — took only 5 days! Best of all, THIS HOME WAS NEVER ON THE MARKET! Yup, at $1,395,000, we were able to track down the perfect buyer for this home.
We had a lot of compliments and 6,152 view for the 2 MINUTE VIDEO we made for this home. It really grabbed a lot of attention. One family is fortunate enough to call this home in the next month! — They're totally awesome and we are proudly representing them as well.
A special thanks to our sellers, Cesar and Liliana, who literally handed me the keys and allowed us to do our "magic". We sold them this home 4 years ago, and have had the pleasure to work with them again (this time with them as sellers).
We have more "off market" listings coming up. Sellers are calling us every day trying to learn more about our Home Selling System. Call us at 818-244-2939 for an updated inventory of what we've got brewing…. Have an awesome day!