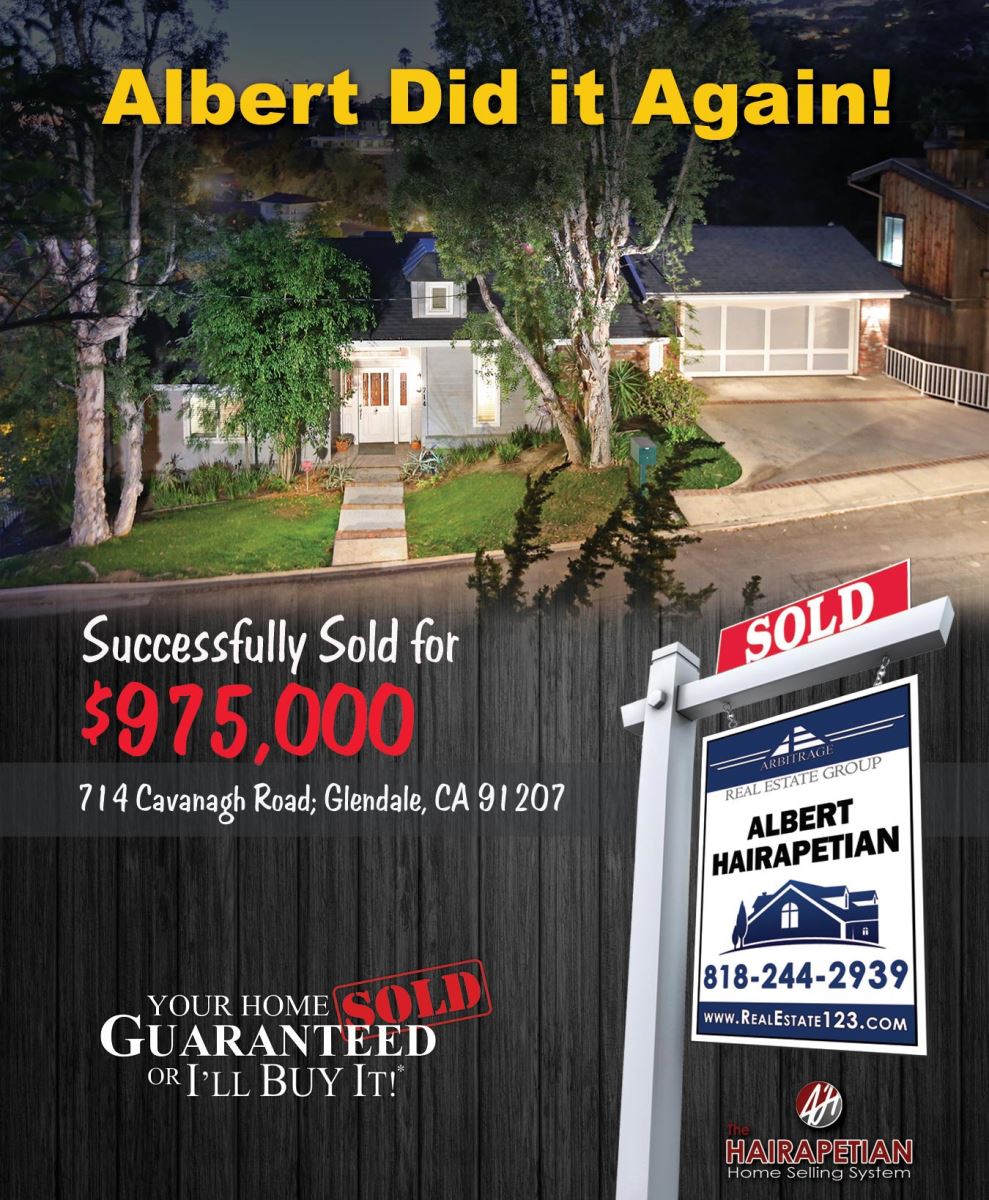 When Ken originally called me, he was pissed off!
He had placed his home on the market with a Realtor that was unfamiliar to the Glendale market. For nearly 2 months, he didn't get a single offer. Even worst, he didn't really get many showings at all. While all his neighbors were thriving selling in this market, Ken would go home angry and disappointed each day.
Everything changed once he listed with Albert!
THE RESULT: The team at Arbitrage knew they had to roll their sleeves up on this one, especially since there was a history of this home not selling. Not only did we list it for practically the same price as the previous Realtor that was unsuccessful at getting much traffic, we actually tracked down the perfect buyers and sold it too!
Best of all, Ken had a very smooth escrow, had the home sold in its AS IS condition while happily moving onto his next home with his entire family without ever looking back.
We thank Ken for putting 100% of his trust in us and congratulate him on his recent sale for $975,000!
Albert Hairapetian