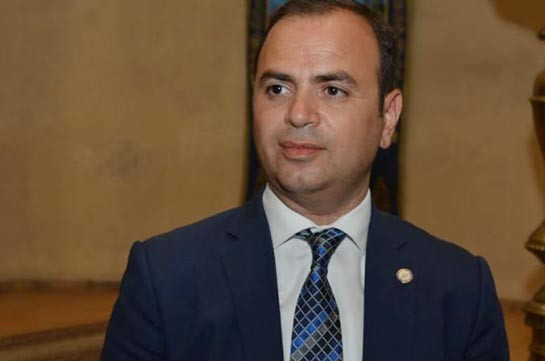 So, I just got off the phone with Zareh Sinanyan (Former Glendale Mayor and currently the Chief Commissioner of Diaspora Affairs of Armenia), and he told me something I wasn't expecting.  He and his wife told me that they're ready to part ways with their unique Glendale Spanish Estate for only $3,150,000.
(IT'S NOT ON THE MARKET AND IT'S PRIVATELY LISTED WITH ARBITRAGE REAL ESTATE GROUP)
Zareh has already moved to Armenia and is closely serving under Prime Minister, Nikol Pashinyan.  His wife, Lori, along with their 4 children will be moving to Armenia to join Zareh.  They have asked me to keep this sale private and they are eager to have it sold to the first family that offers them what they're asking  for (no games, no stringing along, nada).  They have enjoyed this home for over 7 years and have spent countless amount of time, energy and incredible taste to upgrade this home to what it is today.  I've witnessed it all, and those who've been inside this gated property will agree… it's STUNNING!  Best of all, you can see it too.  They have collectively preserved all the Spanish charm and history this home has had all along while extensively adding to it while maintaining its integrity and character throughout.  You'll see what I'm talking about once you step foot into this home.  
His new role (and title) in Armenia is not only humbling for him and his family, it has also been a lifelong dream for him and now for his entire family.  I am honored that they chose us to represent them with this amazing sale.  They have also asked that we keep this process as private and as smooth as possible so that the transition for his entire family is done with ease and without any inconvenience.
1515 Bel Aire Drive | Glendale, CA 91201
6 Bedrooms/6 Baths
5,082 Square Foot Living
660 Square Foot Spanish Courtyard
750 Square Foot Basement
29,851 Square Foot Flat Lot (nearly 2/3 of an acre)!
Pool/Spa
Solar Panels
and much more.
Offered exclusively for $3,150,000 (Realtors are welcome)
Call 818-FOR-SALE (818-367-7253) to schedule a private showing!