We have another Record Sale!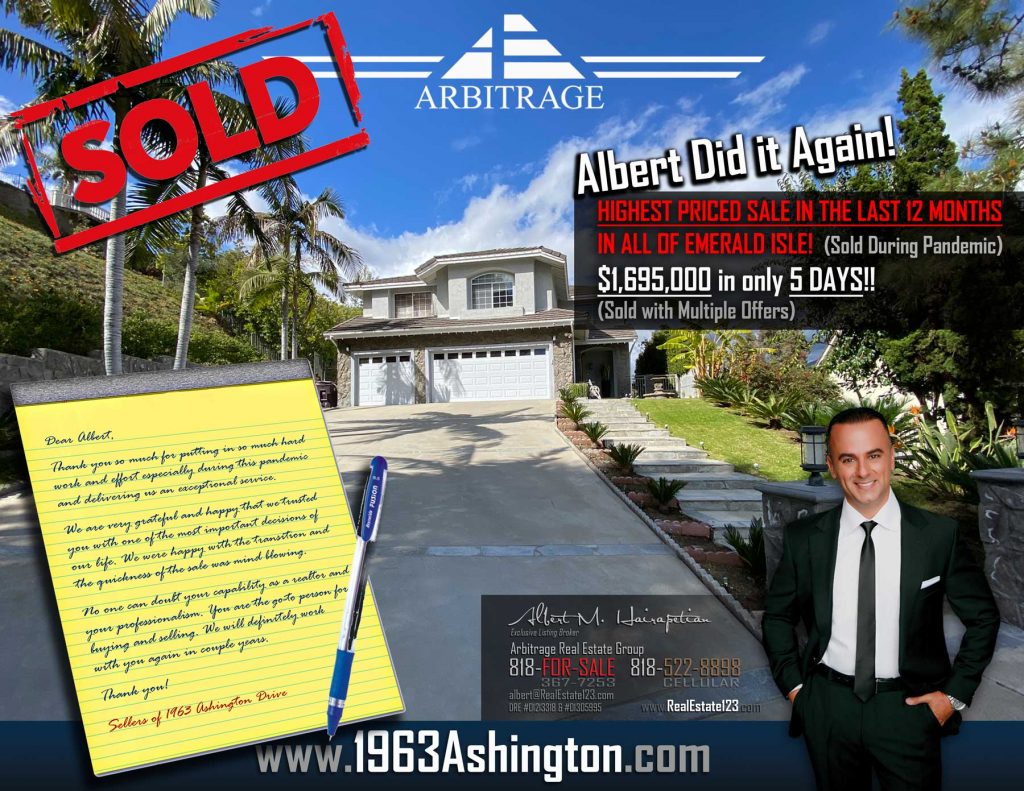 1963 Ashington Drive; Glendale, CA 91206 (MORE PICS OF THIS HOME HERE)
Albert Hairapetian and Arbitrage Real Estate Group are proud to announce another Record Sale.  This one happens to be in the Emerald Isle area of Glendale!  In fact, this also happens to be the HIGHEST PRICED sale in over 12 months in this entire area.  To top if off, Albert was able to successfully find multiple buyers and get this home under contract in only 5 days.  Yup, it was all done with masks, gloves and…. you name it!
It's not the first record sale and it won't be the last.  Here's just another example on how Albert and the Team at Arbitrage Real Estate Group doesn't allow a stupid pandemic to be the excuse for not selling.  In fact, we're setting new records during times most consider "Impossible".  If you're thinking of buying or selling, work with the team that knows how to navigate through this storm.  Just imagine how they work without a global crisis!
Thanks for helping us with another record sale.  We congratulate and thank both buyers and sellers on an amazing sale and purchase!  Thank you for your continued trust, loyalty and business!
Arbitrage Real Estate Group