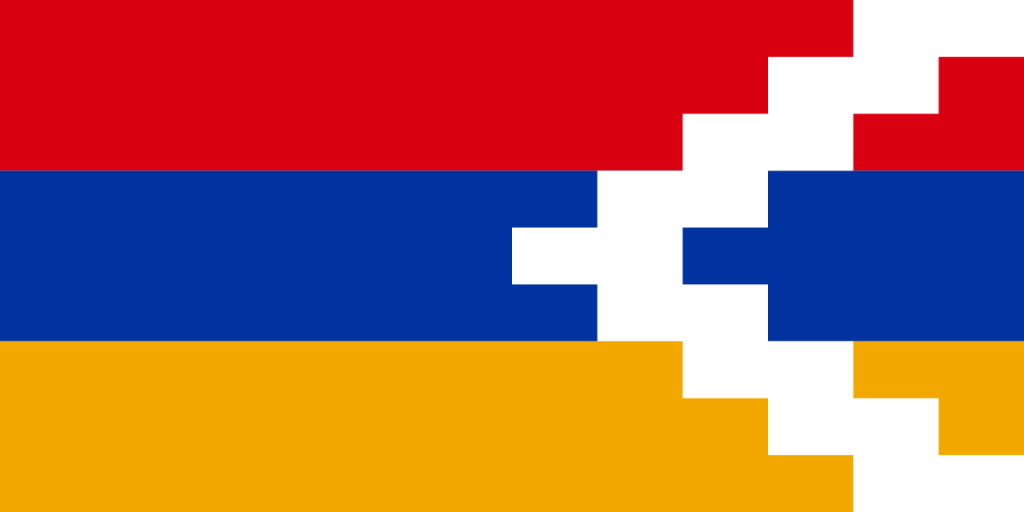 What's happening in Artsakh?
Since the morning of September 27th, Azerbaijan has been executing military strikes on Artsakh (Nagorno-Karabakh).
Azerbaijan is backed by Turkey, and is shelling cities, villages, schools, hospitals, and civilians in order to wipe out the ethnic Armenian population in the region. They have even been hiring terrorist groups to fight for them.
So far, more than 750 Armenians have been killed.
Artsakh (Nagorno-Karabakh) is calling for the international community to recognize their independence and establish peace. Azerbaijan wants Artsakh (withouth the Armenians in it).
Why is this happening?
To answer this we have to go back to 1915, when 1.5 million Armenians were massacred by the Ottoman Empire. Majority of Armenian lands were stolen as Armenians, and now exist in present day Turkey.
After the Genocide, what was left of Armenia was forced to join the Soviet Union.
In 1923, Stalin illegally placed indigenous Armenian land under Azerbaijani control to appease Turkey. Arstakh's name was changed to Nagorno-Karabakh. The region has been an integral part of the Armenian nation and culture for thousands of years dating back to the 5th century B.C.
During the fall of the Soviet Union, Artsakh (Nagorno-Karabakh) declared independence in order to secure its right to exist after 70 harsh years of Soviet Azeri rule that saw Armenians subject to a denial of basic cultural, economic and political rights, as well as pogroms and massacres. This marked the beginning of a war which has not been resolved.
In 1994, a ceasefire was signed and Artsakh (Nagorno-Karabakh) began to operate as an independent state. Their democratic government is run by an Armenian President and even their flag is the Armenian flag with a white line of separation, symbolizing the fact that it is a part of Armenia while being separated from Armenia. Azerbaijan has repeatedly defaulted on the peace process throughout the years, while Armenia has always supported negotiations. On October 10th and again on October 17th in 2020, humanitarian ceasefires were violated by Azerbaijan within hours of agreement.
Turkey's involvement includes an unprecedented support for Azerbaijan's aggression, hiring jihadist terrorist groups and deploying U.S.-made F-16s to Azerbaijan. Seeking to re-establish an Ottoman Empire; its support of Azerbaijan is a continuation of the Armenian Genocide.
Why should you care?
Hundreds of millions of U.S. tax dollars are going towards funding both Turkey and Azerbaijan.
Armenia is the first nation to adopt Christianity in 301 AD, and is even one of the oldest nations in the world. Despite its age, it doesn't have the global political power to stop this. They need people to support them because governments are not doing enough.
This is a second attempt at genocide. Their goal is to drive the ethnic Armenian population out of the entire region, almost identical to the goals of the Ottoman Empire in 1915.
Armenia can't handle another humanitarian crisis alone, and they need your help. Informing yourself is a huge step that you can take to stand with Armenia. Ranking at nearly the lowest in the world for freedom of speech and freedom of press, Azerbaijan and Turkey have been investing resources into spreading misinformation and propaganda.
How can you help?
Political Action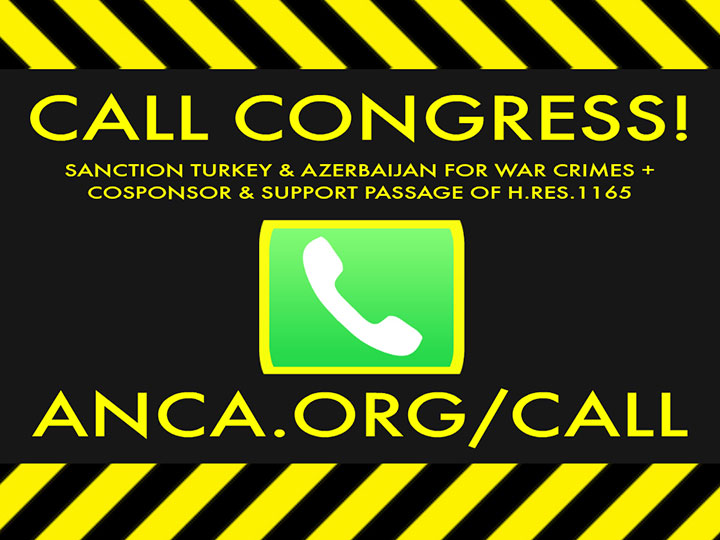 Call
on Congress to Act Against Azerbaijani and Turkish Aggression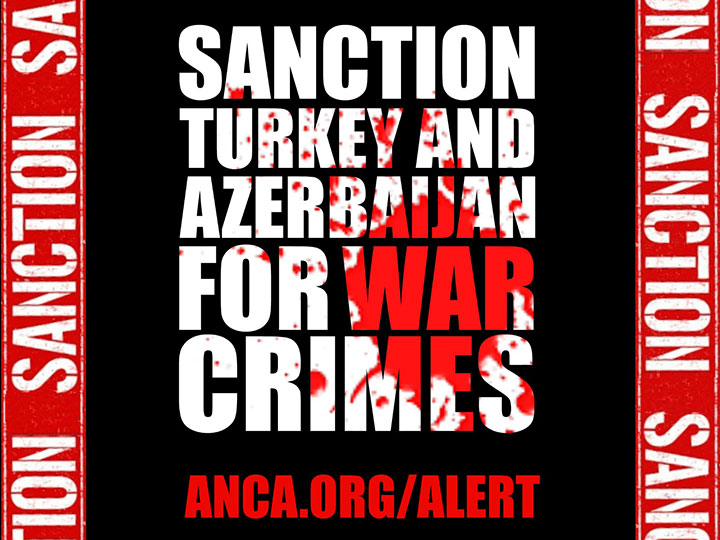 Call
on the U.S. President and Congress to Sanction Erdogan and Aliyev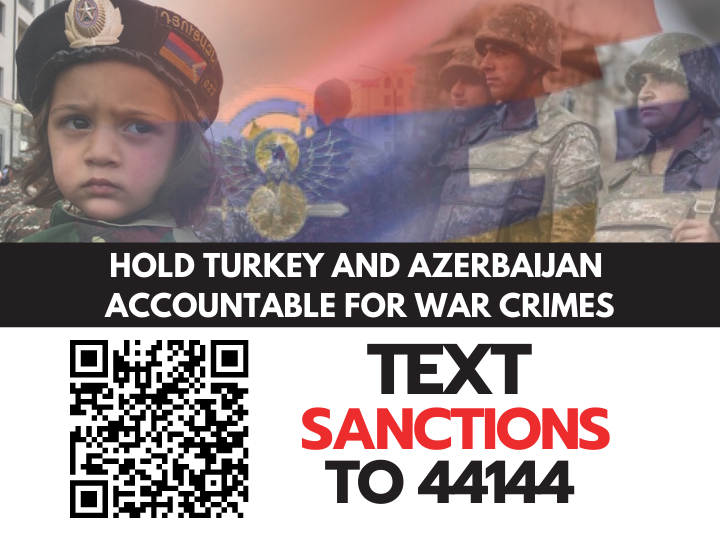 Hold the White House and Congress Accountable and demand Sanctions on Turkey and Azerbaijan for their War Crimes.
Call
on your U.S. legislators to demand immediate enforcement of Global Magnitsky sanctions against Azerbaijan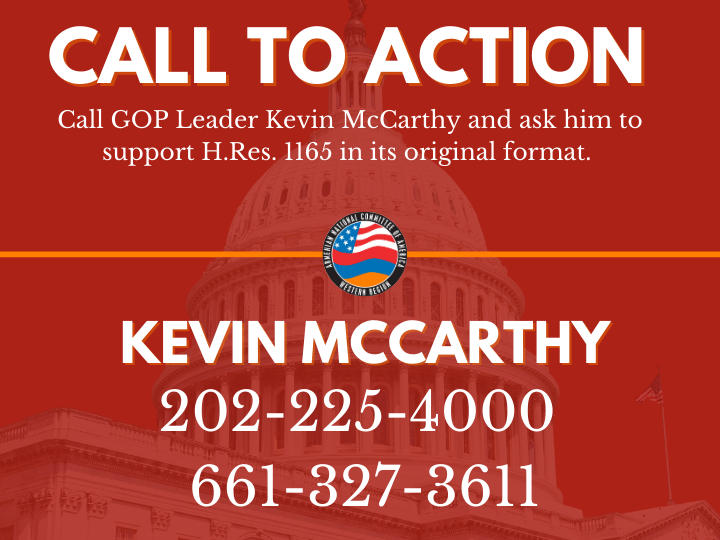 We need to make sure that the US condemns Azerbaijan and Turkey's aggression against Armenia and Artsakh. Call Leader McCarthy to fast-track HRES 1165 and pass the resolution in its original format. You can also
Tweet this message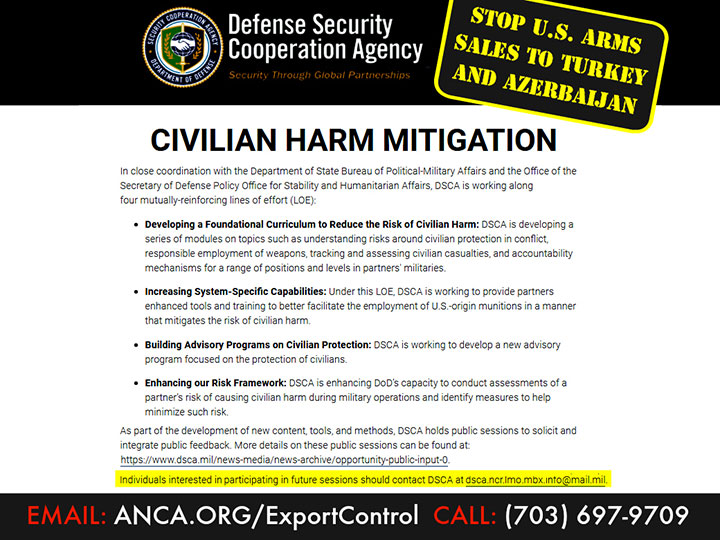 Contact
 the Defense Security Cooperation Agency to Stop U.S. Arms Sales to Turkey and Azerbaijan
Media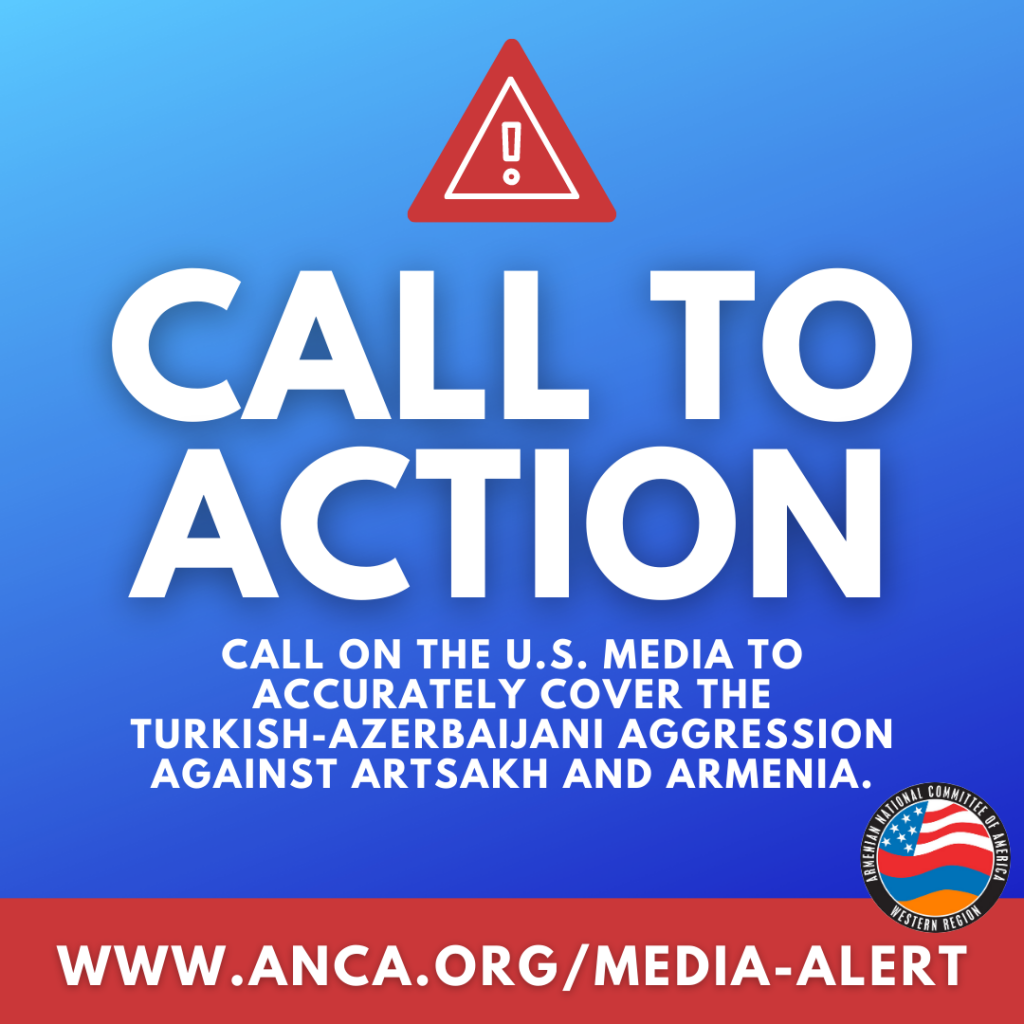 Take Action
Call
 on the U.S. Media to accurately cover the Turkish-Azerbaijani aggression against Artsakh and Armenia.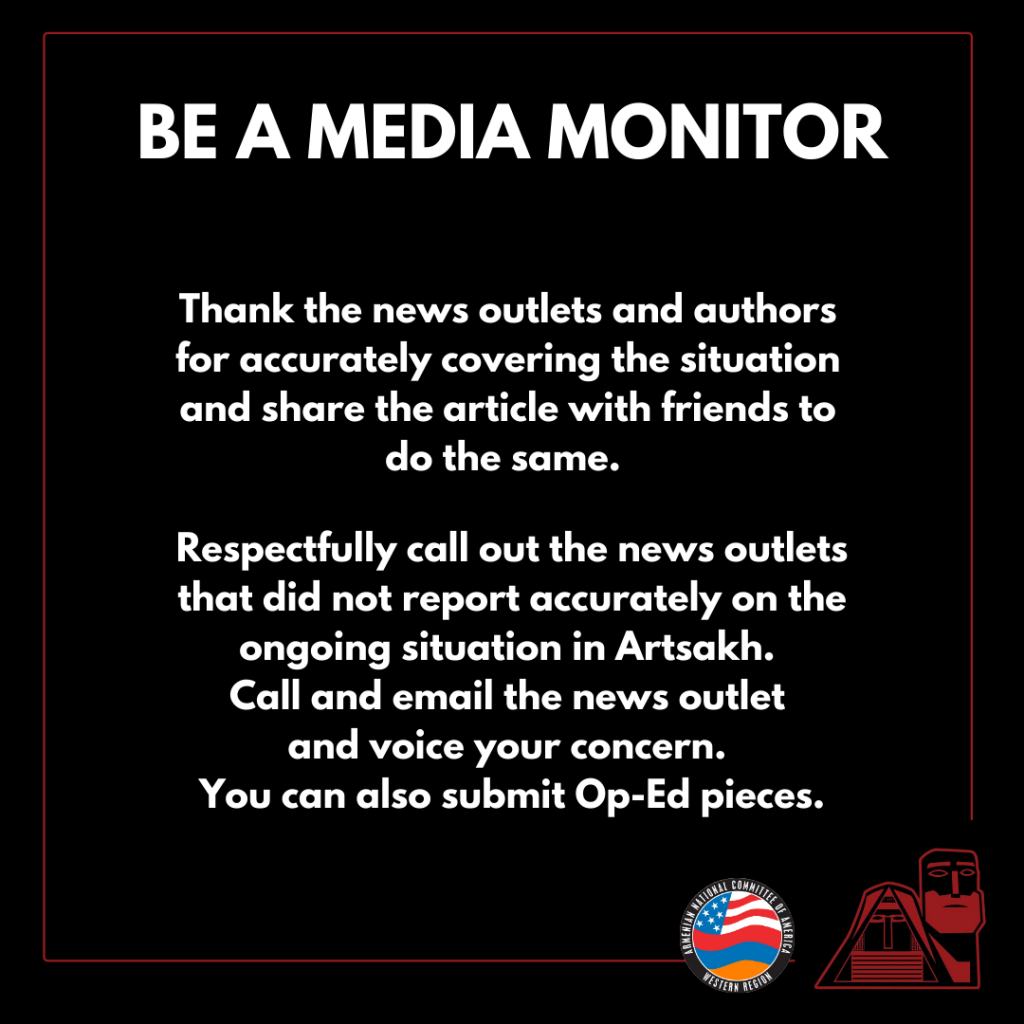 News Outlets 
It is important for the news to cover the situation accurately. Follow these steps when you see an article on Artsakh or Armenia. You can also send articles to 
admin@ancawr.org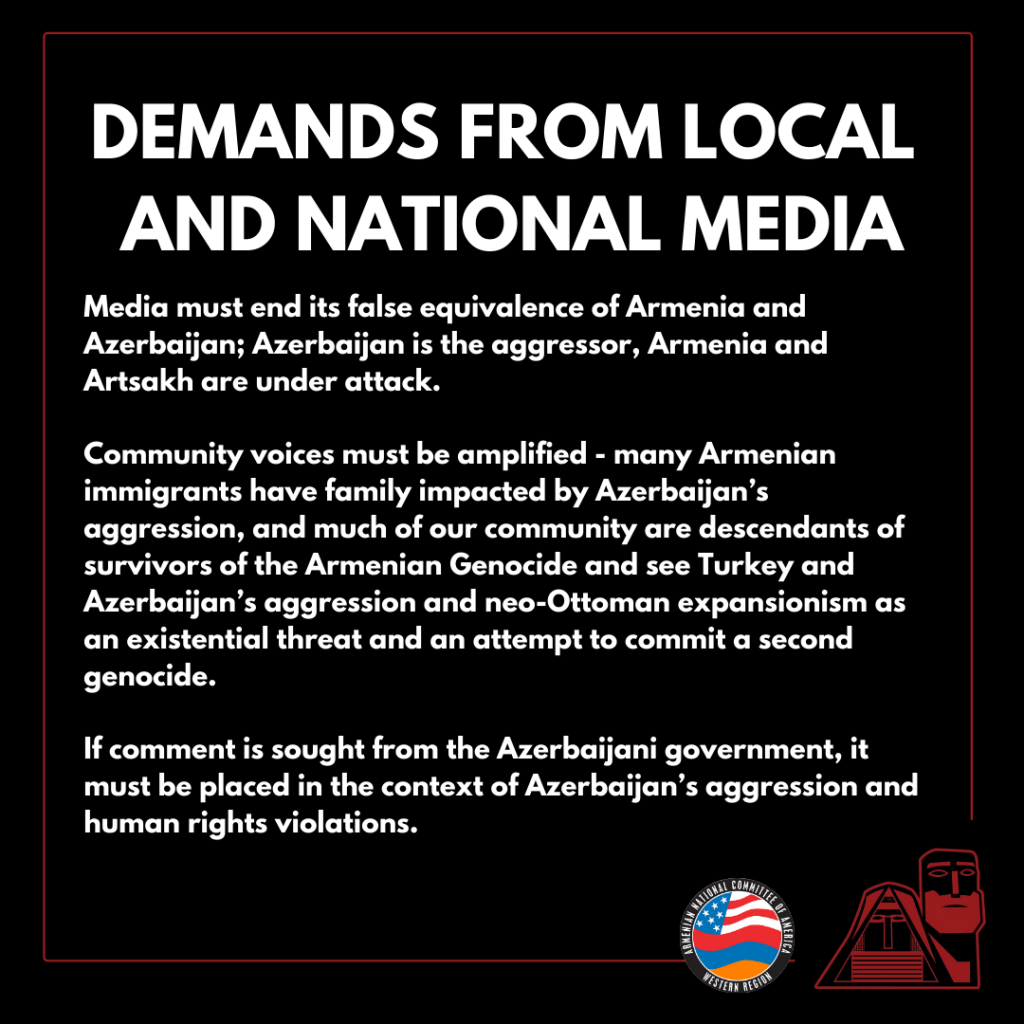 Social Media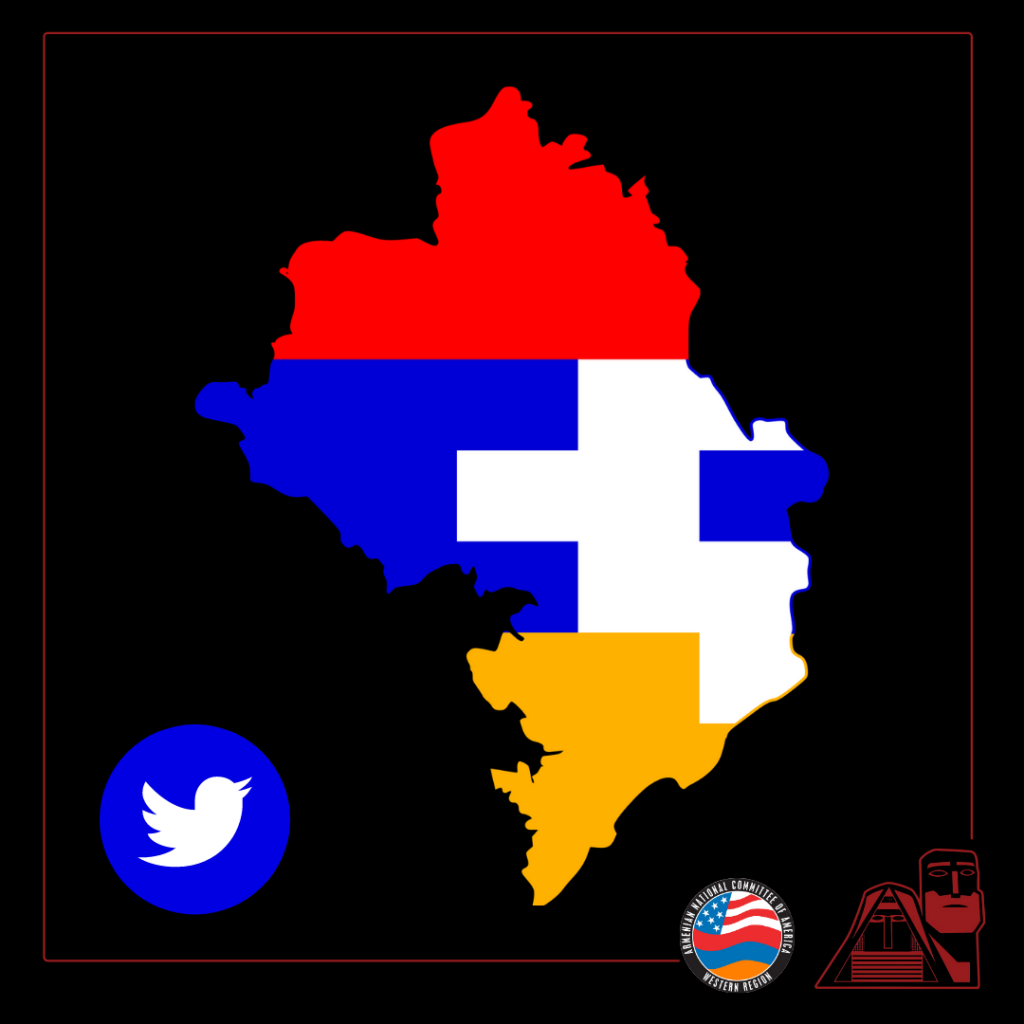 Tweet with us

With just one click, you will be provided with pre-written tweets directed at your elected officials.
Visit 
www.anca.org/tweet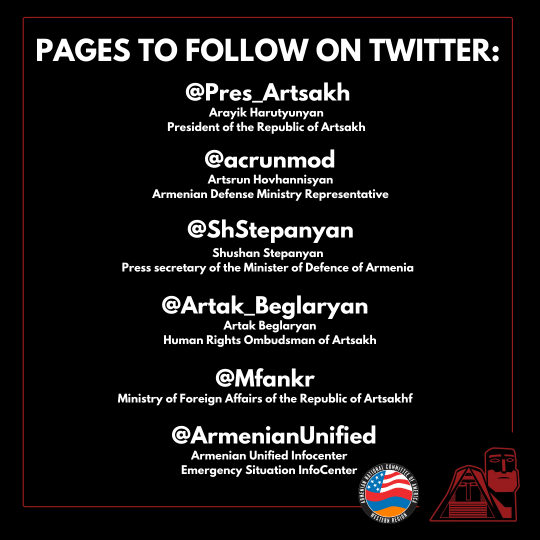 New To Twitter?

Follow these accounts to get up to date news from Artsakh and Armenia.
Click Here to automatically see all tweets from these accounts »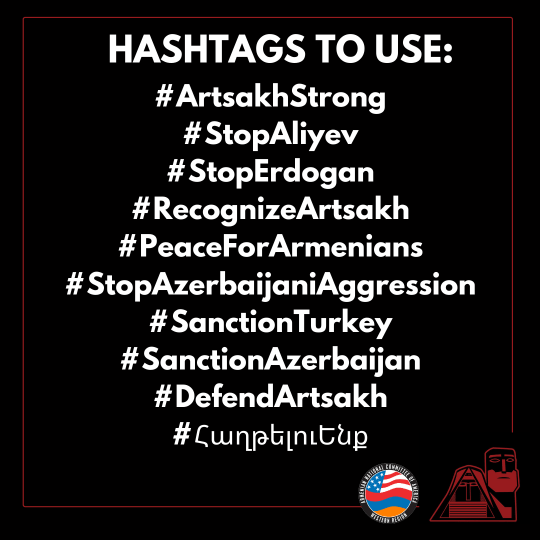 Official Hashtags

These are the list of relevant keywords to help categorize your tweets. This will also help others to click on the keyword to search more about the topic. It is important for you to include a message or facts with your tweets to educate others.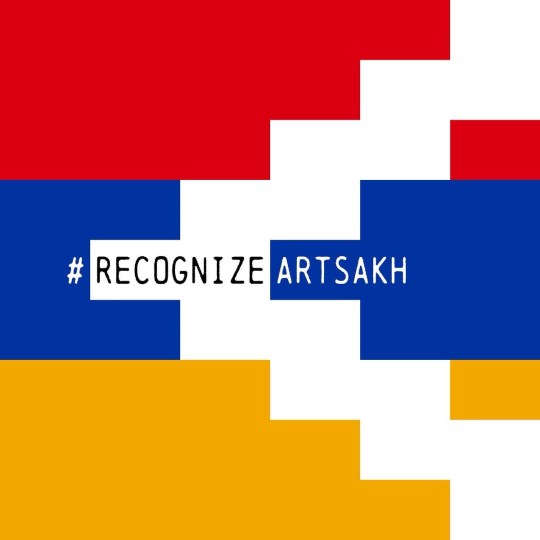 New Profile Picture

Consider changing your profile picture to indicate your support for the Republic of Artsakh.
Protesting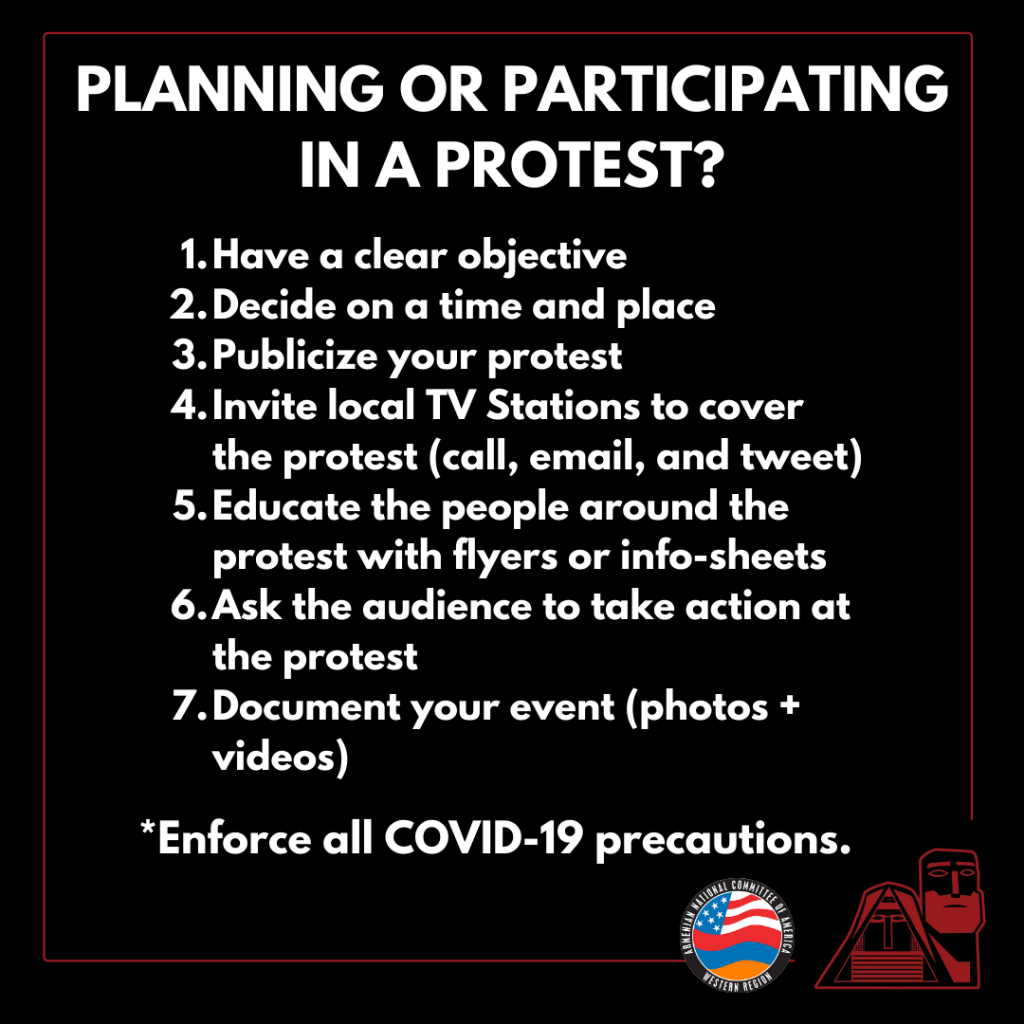 Protesting
Remember to protest safely and educate those around you. You may also send us your fliers at 
admin@ancawr.org
Donate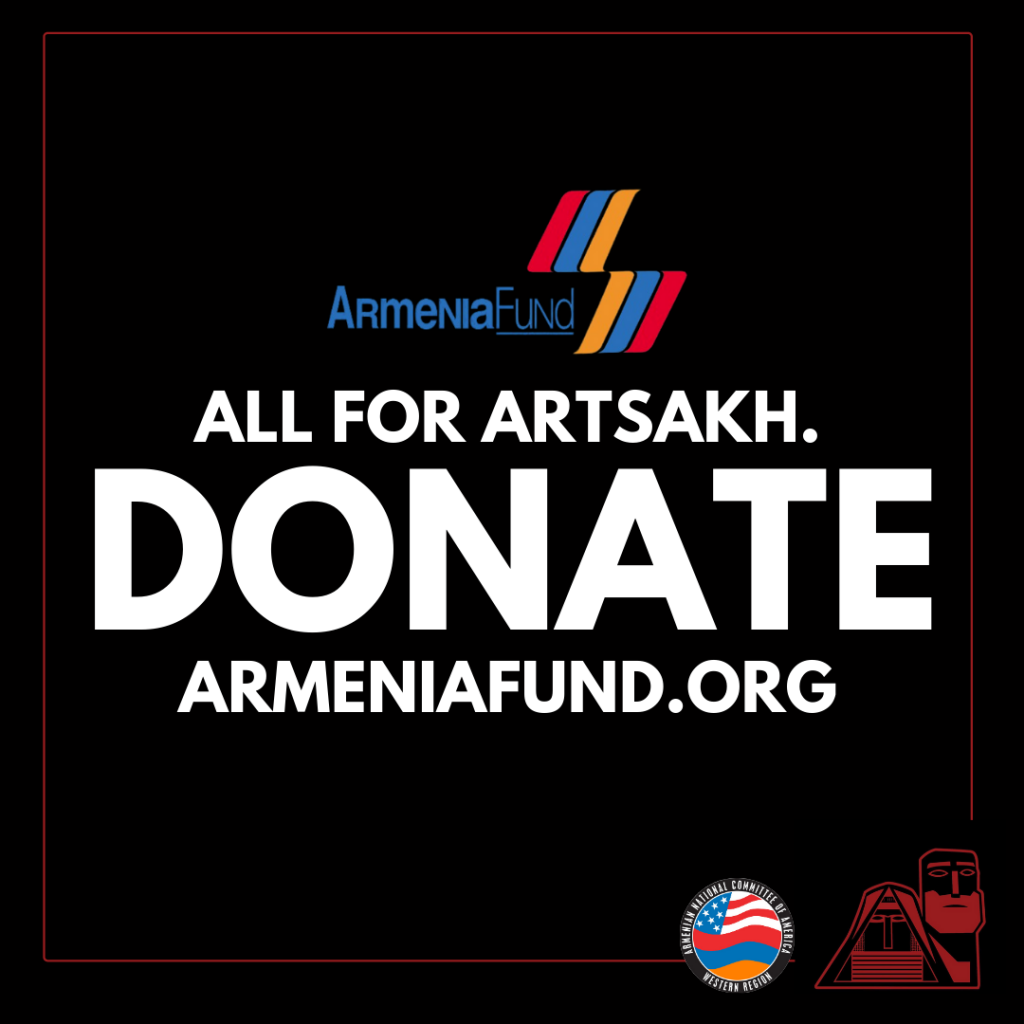 Donate 
We will need to rebuild our beloved homeland and it is our collective duty to support our nation with our donations.
Visit Armenia Fund's 
website
to donate.
Additional Information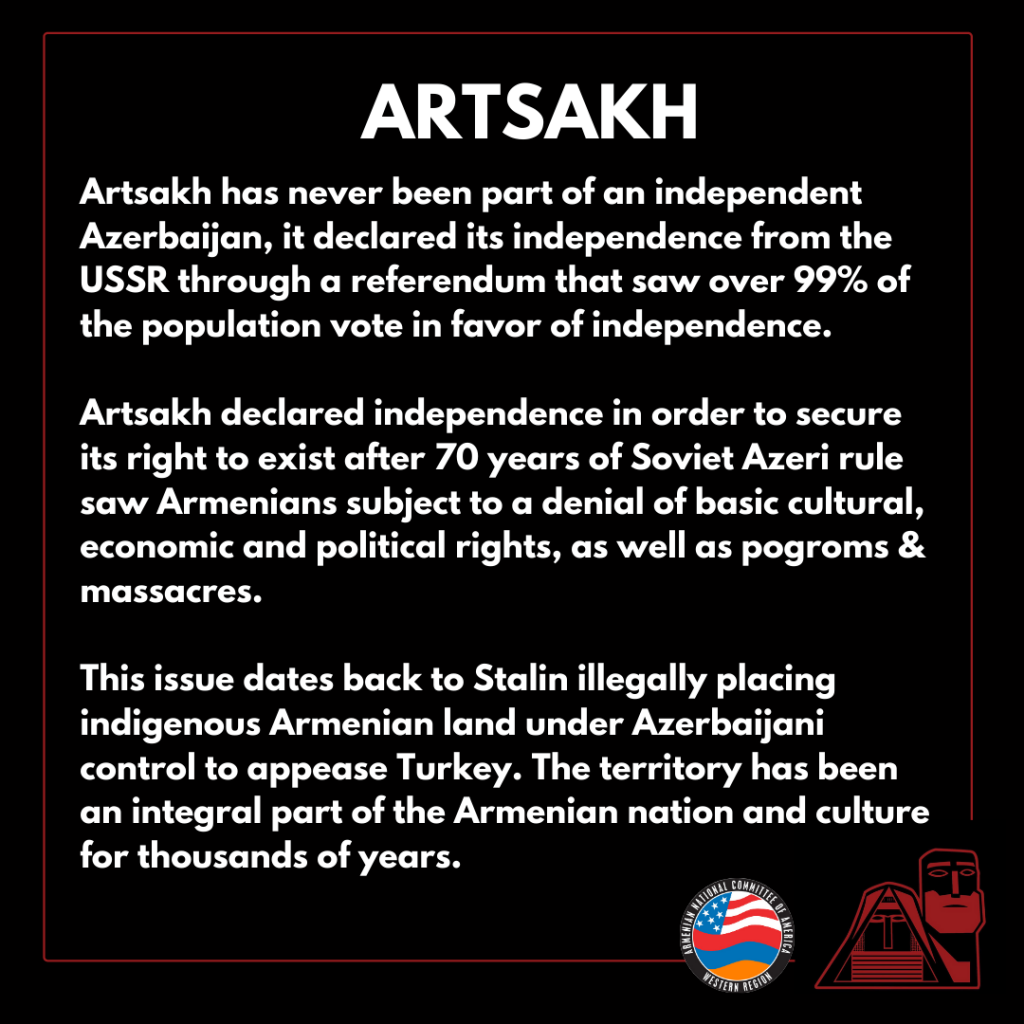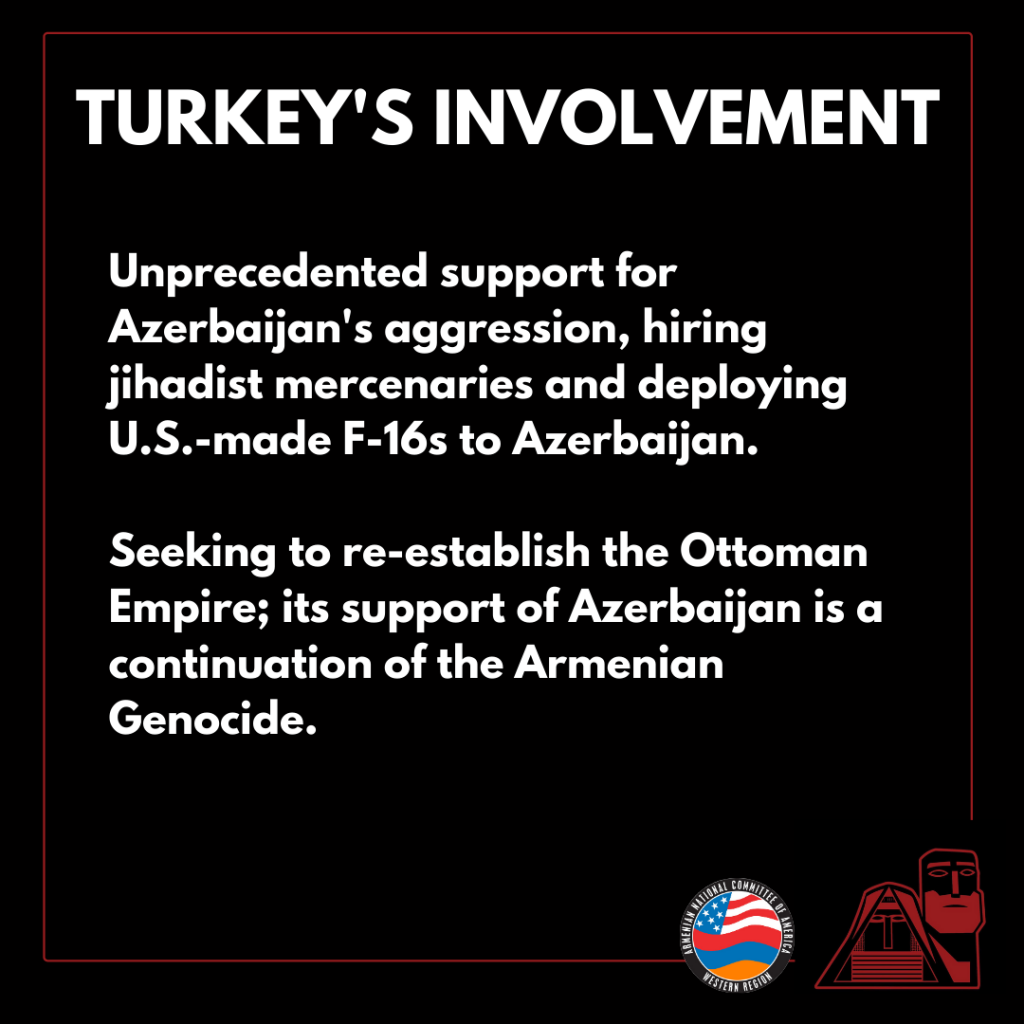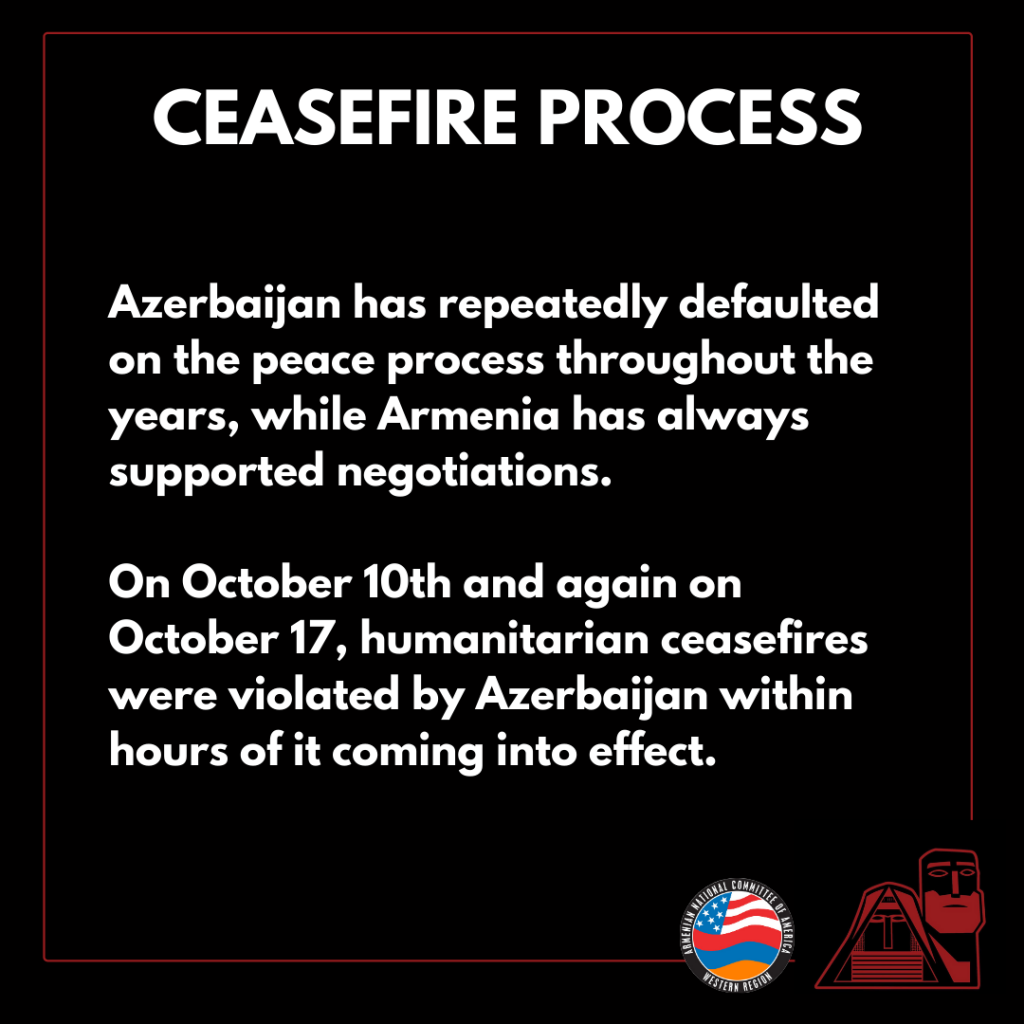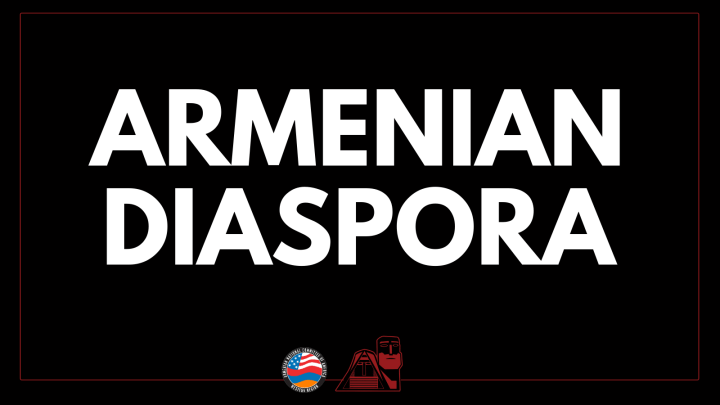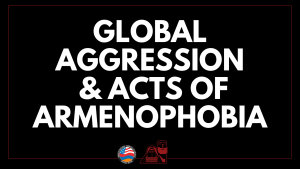 Resources