Thought all this Glendale and California "wannabe" Rent Control Crap would slow us down?
NOT A CHANCE!
9 UNITS IN ESCROW WITH MULTIPLE OFFERS!!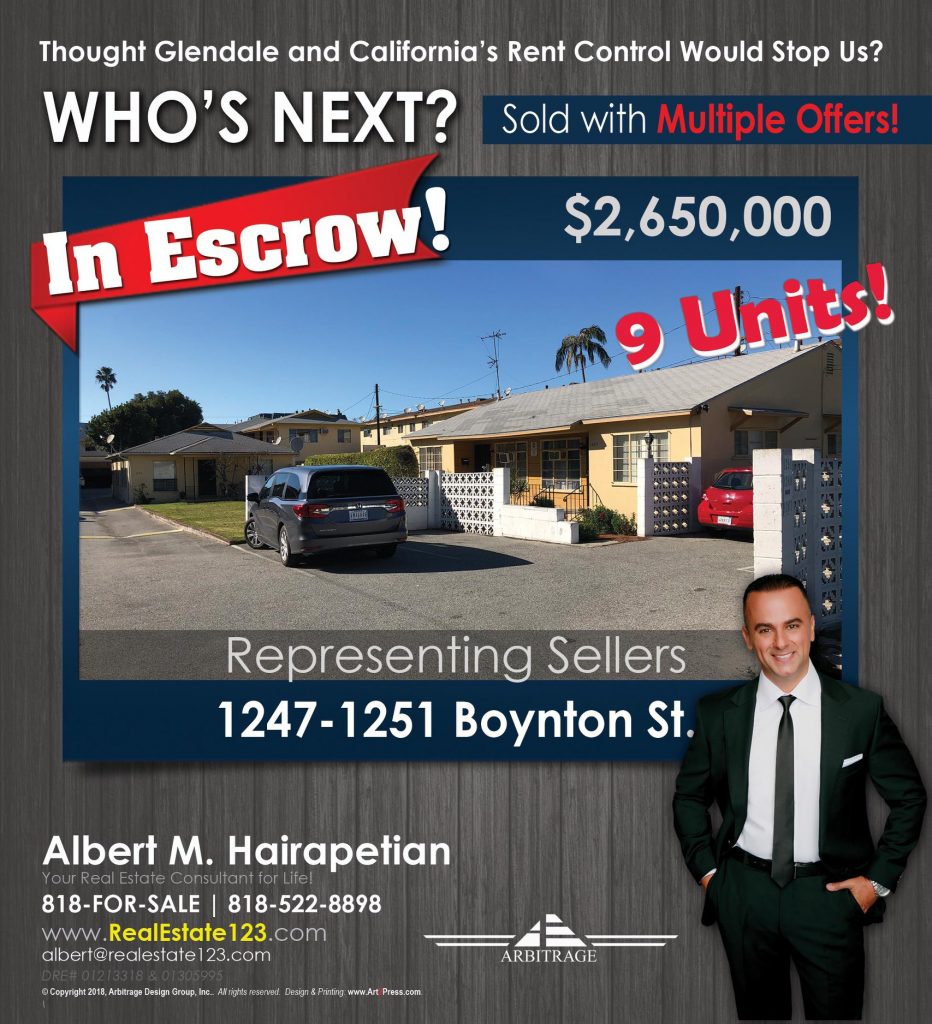 Here's another record sale we have in the City of Glendale for 9 units that was recently listed for $2,650,000. The sellers of this property had owned it for decades and they wanted to get the best buyer for it who would appreciate it as much as they did. They too were concerned about all this Glendale & California Rent Control crap, but of course, the story at Arbitrage only gets better……
THE RESULT: We had multiple offers and just opened escrow recently. Typically, with apartments, buyer usually take up to 60 days (or even longer) to close. With this deal, we were able to track an ALL CASH buyer who will be closing in only 3 weeks (Start to Finish)!
Thanks for helping us with another record sale.
; )
Albert M. Hairapetian
Click HERE to get a value of your home TODAY!