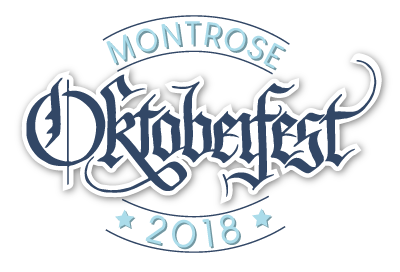 Come join us tomorrow as we celebrate Montrose's 41st Annual Oktoberfest.
We are proud to be participating in this annual festival for several years now.  Those that have been to our booth know how exciting (and crazy) we can get.  Best of all, we're going to be right in the heart of the festival, so be sure to stop by for a cold one!
When: Saturday, October 5, 2018 (12:00 – 11:00 p.m.)
Where: We'll be right in front of Avignone's just West of Ocean View Blvd. (directly across from Coffee Bean and Starbucks).
Join us for some great beer music, games and lots of fun.
See you soon!
This years performers…
DIRECT ACCESS TO THE OKTOBERFEST WEBSITE CAN BE FOUND HERE — https://oktoberfest.montrosechamber.org/