When a phone number just says it all!!!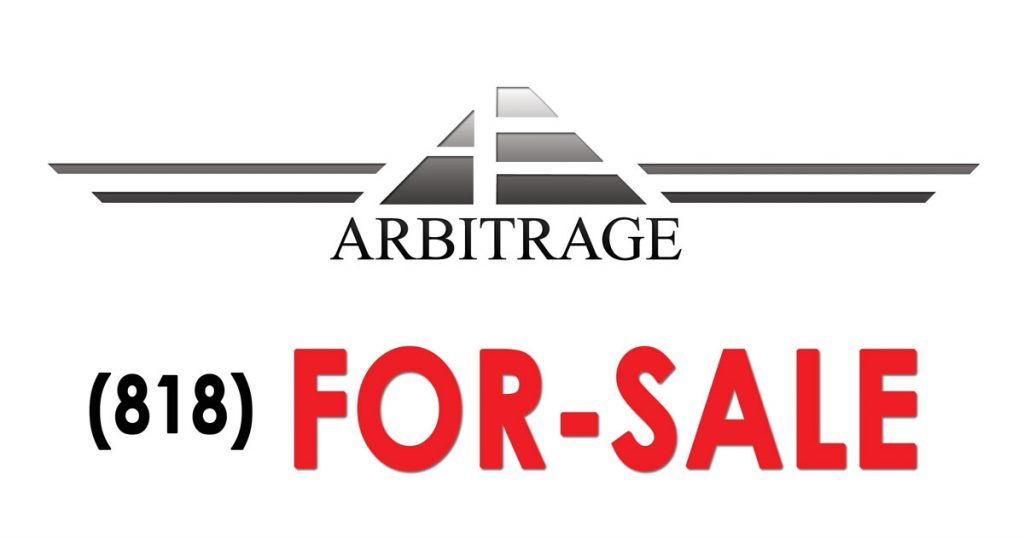 After months of intense negotiating, we're super happy to announce that Arbitrage Real Estate Group is now officially the proud owner of the EASIEST PHONE NUMBER TO REMEMBER IN REAL ESTATE….818-FOR-SALE. We knew we needed to get it, and now, we finally own it — INDEFINITELY! Over the years, we've been fortunate to accumulate a lot of cool things in real estate which have surprised a lot of people and have been rewarding. Some of the more notorious ones include:
www.RealEstate123.com
www.CityofGlendale.com
www.CityofLaCanada.com
www.ShortSaleLA.com
www.YouReady.com
Practically most zip codes (in their domain format).
We also have nearly a hundred real estate specific domains that direct buyers and sellers to us. This time, our target was a phone number which would say it all and most importantly, easy to remember. For the industry that we're in, I think we got the BEST possible one we could ever find – especially with 7 digits spelled out with exactly 7 perfect letters! 818-FOR-SALE We didn't just do it for us, we did our loyal customers. Having an easy number to remember is Huuuuuge, especially when you're in a hurry to contact the Realtor who's representing a buyer or seller for a property. We don't think anyone is EVER going to have any problems remembering this one nor do I think anyone is going to have to turn around to get all 7 digits off of any one of our "For Sale" signs either. Heck, we're sure you'll even remember our number after day or even months after reading this post– without every writing it down! Best of all, all the Arbitrage success tools we use will never cost our clients a single penny more! As you can tell, we're super excited!

; )

Arbitrage Real Estate Group
818-FOR-SALE …..wow, that looks cool!