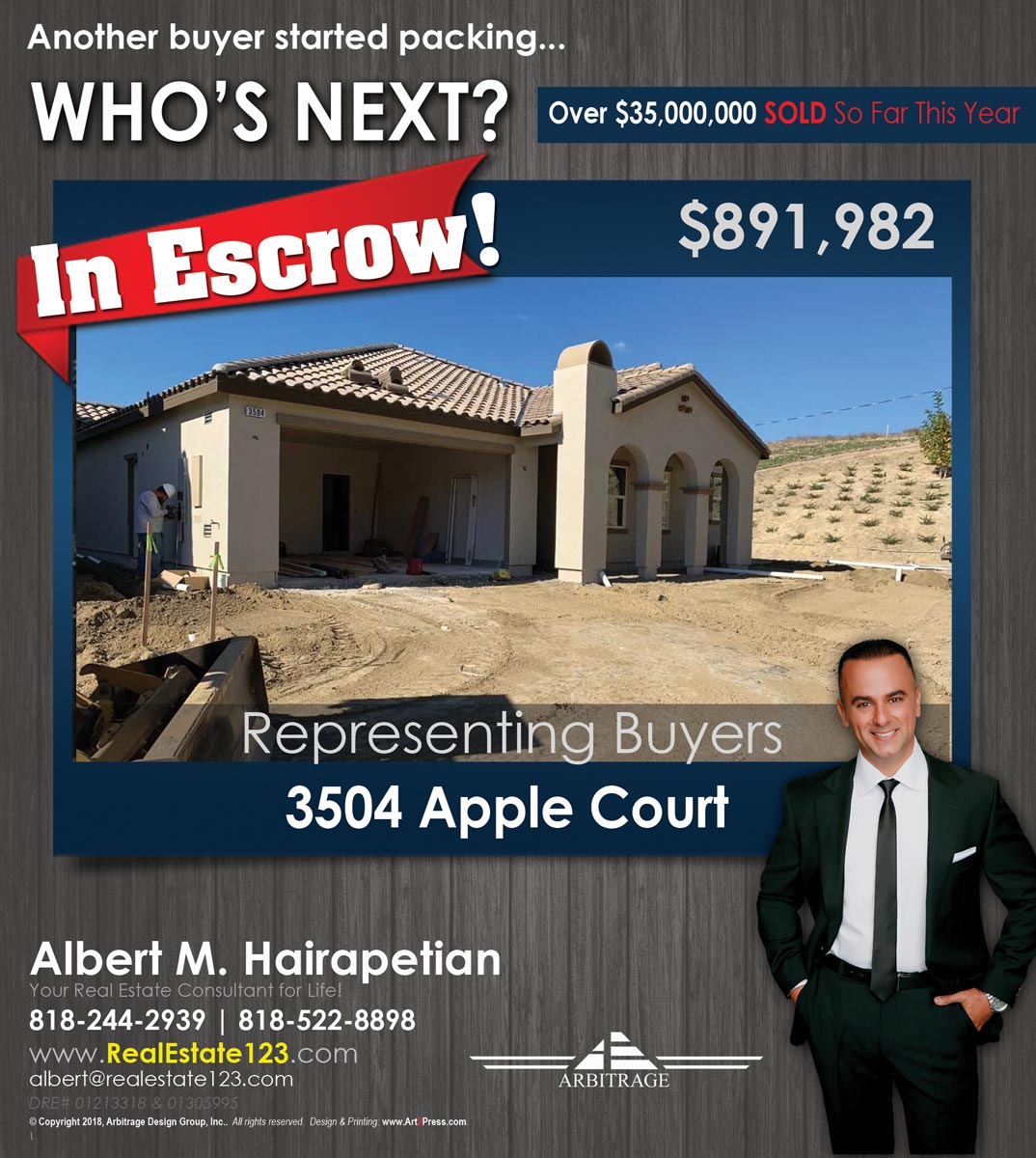 An excited retired couple is packing and moving into this home next week! When we met several months ago, these sellers thought it would be impossible to sell their Glendale home for top dollar and move into this new construction while keeping their tax basis from their Glendale home!
With our Guaranteed Sales Program, along with an offer that I'd buy their home myself if it didn't sell, they confidently packed while we found the perfect buyers for their home! Now, they are ready to move into this new home just in time for Thanksgiving!
We were fortunate to help them with not only the sale of their home, but also the simultaneous purchase of this one as well!
There are a lot of intricacies when dealing with tax advantages as a direct association with Prop 90. Here's another example of a seller/buyer that became educated and took full advantage of what this 22-year old California initiative has to offer. If you're 55 years or older and would like to learn more about how we did this, simply let me know.
Congrats to Van de Weerd family!