When Mary called me last year, she was nervous about selling her home in the Greenbriar area. Her daughter, Debra, decided to join her so that she can grill me with all the questions she needed answers on in an effort to protect mom (oh, that was fun!). Once she got all the satisfying answers she wasn't expecting, the rest was history!
A few short weeks later, Mary not only sold her 2 bedroom home on Misty Isle Drive, she said a record throughout the entire Greenbriar area for a record (off market) sales price of $1,250,000.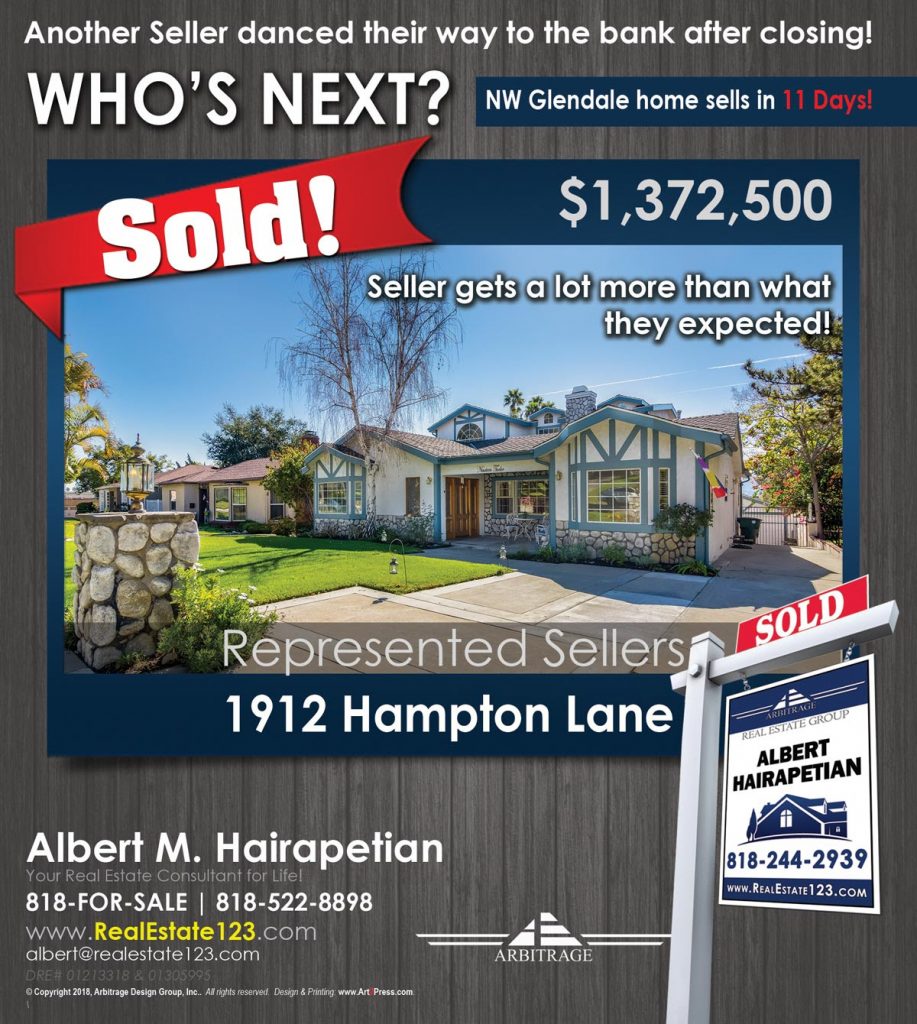 Impressed by the outcome on her mom's home, Debra wanted similar results. Therefore she hired me for her very own home in the NW Glendale area on Hampton Lane. Debra knew a lot of Realtors. In fact, she had the same home listed with a prior Realtor, but had no luck selling it at the time.This time, she went full speed with full confidence while also juggling her daughter's wedding in the meantime.
THE RESULT: In only 11 days, we had multiple offers and ended up getting $1,372,500 with a buyer that purchased this home AS IS with zero hiccups throughout the entire process. I'm also excited to say that we found Debra a replacement home as well which will be closing in the next couple days as well.
That's 3 HOMES sold and purchased for the same family in less than 6 months!
At Arbitrage, we treat each client like family. While most strive for repeat business, we aim for keeping our "friends" happy while treating them like "family" every step of the way — here's another example of it.
Thanks for grilling me with those qualifying questions in the beginning Debra! Now she considers me her "younger brother" who looks after "big sister" and "mom" (no joke).
That was another fun sale — especially for a family that was totally cool to work with. There's more coming….. ; )