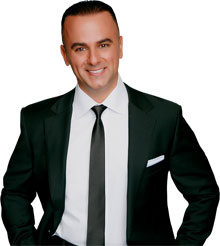 Albert Hairapetian: 2017 marked Albert's 20th year of being in Real Estate and his love for what he does is as strong as ever. The Broker/President of Arbitrage earned his bachelor's degree of Economics from the University of California Los Angeles and has experienced remarkable success while helping hundreds of families maximize their buying and selling experience over the past 2 decades. Albert has been voted Glendale's #1 Realtor for the Millennium and has earned numerous designations and hall of fame awards from his former brokers Coldwell Banker and Re/Max.
Albert was born in Glendale in 1974 and currently lives in the La Cañada Flintridge area. He recently celebrated his 10-year wedding anniversary with his wife Mania on 07/07/2017! Albert and Mania have three beautiful kids together: Joseph (8), Nicole (6), and Melanie (3). Albert and his family prioritize their health and live an extremely active lifestyle.
Being born, raised, and living his entire life in Glendale, Albert has superior knowledge of all the neighborhoods in and around the city. Throughout his two decades in the industry, Albert has honed his negotiation skills to ensure the top value for the buyers and sellers he loves to represent. Albert's enthusiastic personality and genuine integrity has secured him countless long-standing client relationships as well as multiple short and long-term real estate investments. Albert truly prides himself on delivering a premier service that is impressive and unmatched.
After reflecting on the past 20 years of success and with his children growing out of their high chairs, Albert is shifting into high-gear. Albert sees every day, week, month, and year as new adventures filled with excitement and fruitful opportunities. Albert loves the surprises that come with Real Estate and he prides himself on making the entire process real fun.
Personal Highlights of Albert M. Hairapetian
Founder and President of Arbitrage Real Estate Group
Licensed Real Estate Broker since 1996
Bachelors in Economics from UCLA 1996
Founded Arbitrage Enterprise Management
Former writer for Real Estate Investment Periodicals
Voted Glendale Best Realtor for the Millenium
Designated Top 30 Under 30 by the National Association of Realtors
Featured in California Association of Realtors for High Sales Production
Featured in National Association of Realtors for High Sales Production
3-Time Platinum Producer & Hall of Fame Recipient at Re/Max Real Estate
Star Power Star — Leaders in real estate training throughout the US (there are only 180 of them)
Personally owns and manages a highly diversified real estate portfolio
Personally purchased and sold just under 200 properties
Average annual sales volume varies up to $70,000,000
Has sold as little as a $67,000 house in Highland Park and up to a 67-unit apartment building in Van Nuys
Personally operates from his own 6,000 square foot mixed-use commercial building on Verdugo Road
President of Art2Press.com — he owns his own printing business for high-end marketing/brochures
Not only invests, but also teaches how to invest in Commercial Real Estate to soon-coming investors!
A majority of Arbitrage representatives are either licensed as "brokers" or have a 4-year degree
Born and raised in Glendale since 1974 — As a native, he knows a lot of families in town
Avid hiker, runner, cyclist, & weight trainer.
Happily and enthusiastically married for over 10 years and blessed with 3 children: Joseph (8), Nicole (6), & Melanie (3) — His secret to a happy marriage….*** wife does not bother him when he's working ***
Call the office at 818-244-2939 or his cell phone at 818-522-8898 to get to know Albert more.
You can also email him anytime at Albert@RealEstate123.com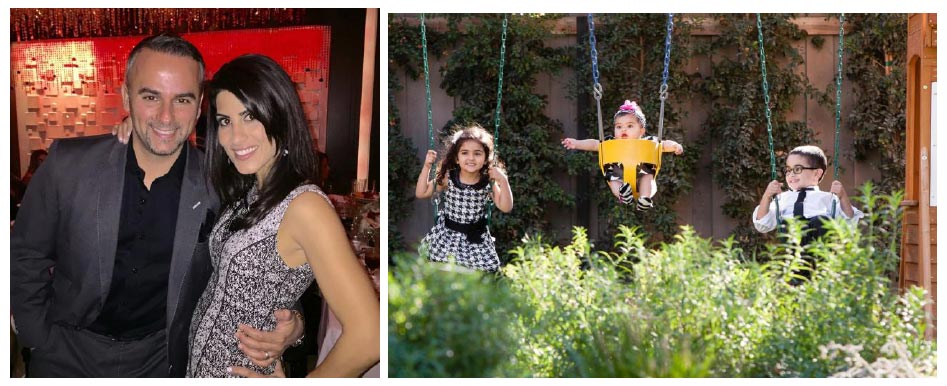 CLICK HERE to set up a time to meet Albert personally!